UPDATED 03/01/17
Congratulations – Rachel Morris is Awarded MBE
The New Years Honours list has been extremely kind to Rachel and she has picked up an MBE (Member of the Most Excellent Order of the British Empire). We at Leisurequip offer a huge congratulations and wish Rachel all the best for 2017.
Rachel Morris Wins Rio Paralympic Gold!!!
What a day…what a team… pic.twitter.com/UmEK0XaURX

— Rachel Morris MBE (@Rachel44Morris) September 12, 2016
Rachel Morris led GB's rowing success with arms-shoulders single sculls gold in Rio.
UPDATED 26/07/16
Rachel Morris has been selected and has qualified in the arms-shoulders women's single scull boat for Rio 2016
All at Leisurequip wish her great success at the Rio 2016 Games. Its a fantastic achievement to have been selected, great opportunities await for all the hard work you have put into GB rowing – Well Done Rachel!!!
More information here.
——————————————————————————————
Recently our Director Kenton Mann was listening to the local radio station and they were doing a piece about Cyclist Rachel Morris and her sponsorship quest to keep competing at the highest level in her sport. Rachel is trying to raise £30,000 toward a specially adapted vehicle (Chrysler Voyager) and Leisurequip have donated a substantial sum in assistance.
We have pledged that if Rachel does not achieve the full amount to buy the vehicle from Fiat group she can use the sponsorship money towards any requirement she may need in her quest for cycling victory.
@mannintheknow @leisurequip a massive thank you for your support!

— Rachel Morris MBE (@Rachel44Morris) October 19, 2013
Regular support from, and for Help for Heroes
Rachel has had the support of many to help her achieve her goals; this young lady is a massive inspiration to others. Rachel has been in contact with Jonpaul Nevin (strength and conditioning coach) at Tedworth House, Help for Heroes where Leisurequip fitted a Tylo sauna and steam room in the new facilities which was opened by Prime Minister David Cameron.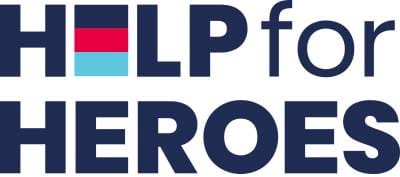 Rachel wants to regularly support the Help for Heroes charity when she can and has not only trained with the veterans but offered them support and inspiration to show you can still achieve things with a disability. She has also been helped by the MP James Arbuthnot who has written to Chief Constable Andy Marsh (Hampshire Police) for Rachel. Chief Constable Marsh has offered Rachel pre-arranged events where they would like to provide her with outrider support for the events road safety and they remain in close contact.
Rachel trains and races regularly on our roads with lights and flags on her hand cycle for high visibility. She was involved in a road traffic accident just before London Paralympics 2012 whilst out training in her hand cycle. This resulted in an injury with severe bruising and whip lash but with her commitment that saw her through and she went on to win a Paralympic Bronze Medal with unhealed injuries.
The local area around Farnham came to her rescue and managed to raise enough money to get Rachel a new competition cycle as hers was severely damaged in the accident. So please be careful when you're out driving she could be around the corner. Give her a toot to show your support. She hand cycles and trains in and around Farnham Surrey and across into NE Hampshire.
Rachel's major results so far…
2012 London Paralympic Games
H1-3 Road Race: bronze
H3 Time Trial: 5th
2008 Beijing Paralympic Games
HC A/ HC B/HC C Time Trial Handcycle: gold
HC A/HC B/HC C Road Race Handcycle: 5th
2011 UCI Para-Cycling Road World Championships, Roskilde, Denmark
2010 UCI World Championships, Baie-Comeau, Canada
H3 Road Race: gold
H3 Time Trial: gold
Big thank you to all involved
Leisurequip and Rachel would like to thank everyone for their support over the years and we look forward to the future with more wins, trophies and medals. We would also like to say a very special thanks to input media & David Woods for all their involvement.
Quote from Rachel Morris

Leisurequip have generously supported part of the next stage in my career. The car I drive has an enormous impact on how I can train, my equipment and my independence. Now I am proud to announce Leisurequip are part of my journey. As an athlete I can offer alot to businesses and children in the way they view themselves and the dreams they set out to achieve. The equipment supplied is of the highest quality and works fantastically for athletes as well as everyone else! Multi-benefits for multiple people through one product design. Thank you for helping me achieve my goals!
Rachel Morris on twitter
Keep up to date with Rachel's training for Rio 2016. You can follow Rachel or tweet her directly. She is currently using both accounts below.
[fusion_twitter_timeline username="Rachel44Morris" width="" height="" language="" theme="light" header="show" footer="show" borders="show" border_color="" hue="" saturation="" lightness="" alpha="" transparent="no" scrollbar="show" hide_on_mobile="small-visibility,medium-visibility,large-visibility" sticky_display="normal,sticky" class="" id="" margin_top_medium="" margin_right_medium="" margin_bottom_medium="" margin_left_medium="" margin_top_small="" margin_right_small="" margin_bottom_small="" margin_left_small="" margin_top="" margin_right="" margin_bottom="20px" margin_left="" alignment="flex-start" animation_type="" animation_direction="left" animation_speed="0.3″ animation_offset=""][/fusion_twitter_timeline]
News Update 23/06/14
Rachel has recently switched her professional athletic sport of preference and has chosen Rowing after a road traffic accident whilst out hand cycling training.
"I suddenly realised how near it is and I am trying to do something totally different," she said. "I did it in less than that [two years] going into cycling originally. Rowing is technically very precise but that's lovely as it's a new focus."
SILVER in first ROWING WorldCup &GOLD for @TomAggar&LTA mixed x4 @PamRelphMBE etc!!FANTASTIC experience&team2be working with! @GBRowingTeam

— Rachel Morris (@RachelCycling) June 22, 2014
Rachel has qualified for selection into the GB Rowing Team training camp and has now entered her début competitive race in Aiguebelette, France at the Rowing World Cup 2014. In the final she ran third and found she had plenty left in the tank toward the finish due to cycling endurance training and blasted into action catching the second and heading for the Gold.
As she was running out of course and the finish line looming, she had to settle for Silver but what an effort well done Rachel from Leisurequip.
More posts