Bespoke Laconium spa
Stimulate your senses the ancient way with a hot, dry Laconium spa, custom designed and installed by Leisurequip experts
If you are looking for a comprehensive approach to designing and building a bespoke Laconium spa look no further than Leisurequip. This popular Roman warm room is usually custom built as part of a suite of thermal rooms for a commercial spa complex. The combined effect is a wellness experience unlike any other.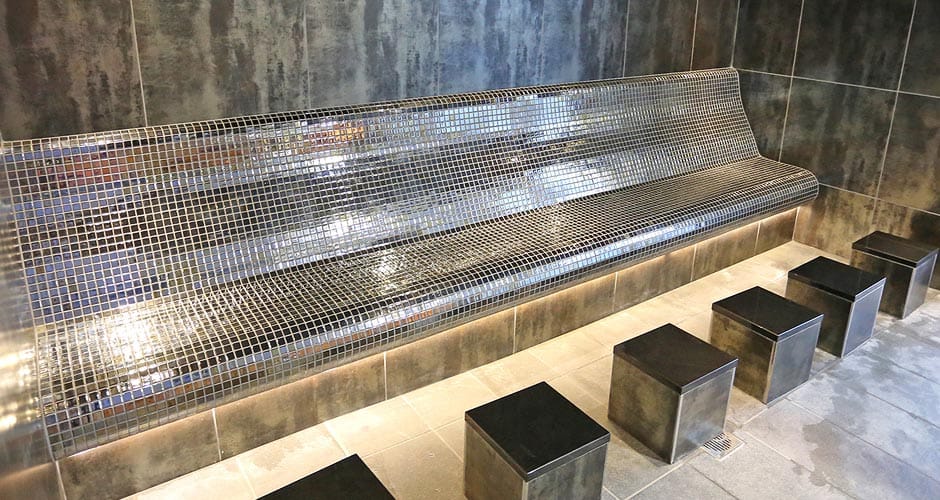 bespoke designed tiled laconium
custom tiled laconium spa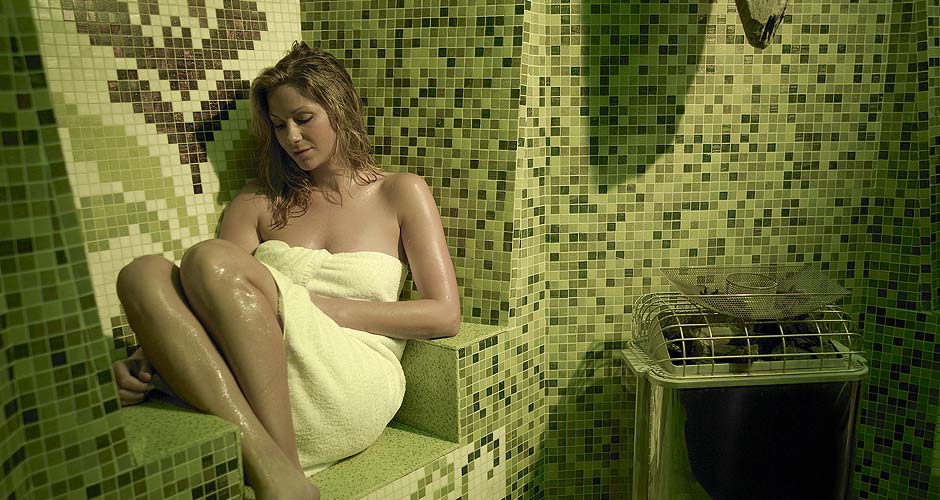 bespoke laconium warm room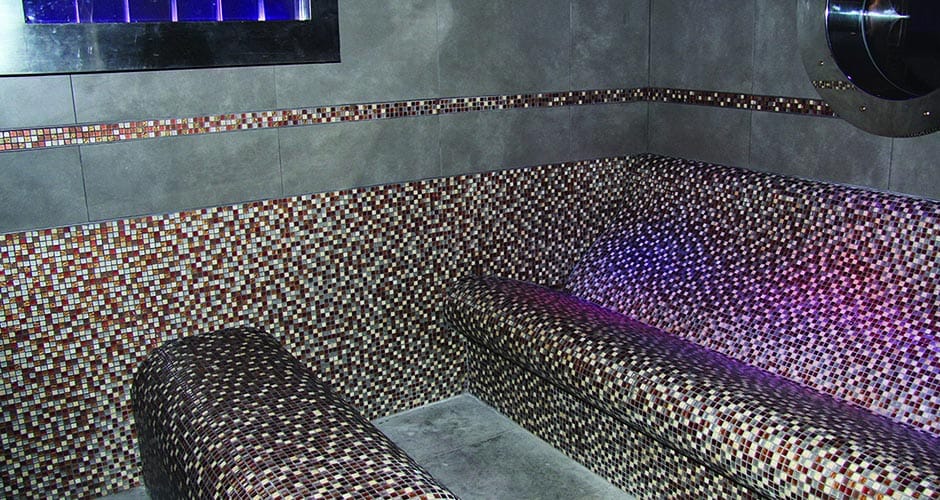 bisazza tiled laconium warm room
Our bespoke Laconium spa installation offers a milder alternative to sweat therapy rooms and hot saunas. Typically, you spend 20 minutes in a Laconium followed by a warm steam shower. They are however generally designed to be part of a wellness suite such as a Hammam spa or used in combination with a bespoke tiled steam room.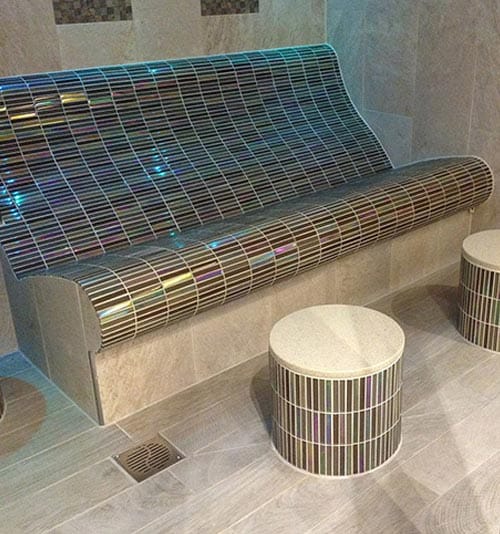 Why choose us to design and build your Laconium?
Over our 40 year history we have designed and installed custom Laconium spas for home and commercial clients across the UK. We have a deep and intimate historical knowledge of Roman, Turkish and Arabic Hammam steam rooms. This includes Laconium, Tepidarium and Caldarium spas.
What's more, we were even instrumental in bringing Harrods of London Hammam Spa to completion, working diligently with a team of experts to create one of the most luxurious spas in the world. Leisurequip craftsmen have unmatched knowledge in the design and creation of wellness spas.
What to expect when you go bespoke with Leisurequip
Consultation

From the moment we pick up the phone our friendly experts are working on your project.

Design

Our designers can turn a simple scrawl on scrap of paper into a completed design.

Manufacture

Our team of experts will lovingly craft much of your project before we arrive.
Installation

Tools and components in hand we'll turn up to your premises at an agreed date.

Aftercare

We'll make sure your project continues to provide an inspirational wellness experience.
Talk to a specialist about your project
Our friendly, impartial experts are waiting to take your call or respond to your email.
Talk to a specialist about your project
Our friendly, impartial experts are waiting to take your call or respond to your email.
Frequently asked questions
What is a Laconium steam room or spa?
In a Laconium spa installation the walls, benches and floor are all tiled and thermostatically heated to a temperature of around 65˚C. It is a warm rather than stiflingly hot steam room and a good place to start your thermal journey.
A lesser known fact is that it is also known as a Spartan bath as it is the only warm bath they permitted. The interior is usually circular in shape, blue in colour and either fully tiled or plastered with marble stucco.
What are the benefits of a Laconium?
As with most hot steam rooms, regular use of a Laconium would generate benefits such as improved circulation, clearer skin, mental relaxation and so on. It is said both the metabolism and immune system are stimulated as well as the heart and blood pressure.
Can you combine a Laconium with other spa rooms?
Not only can you combine a bespoke Laconium with other spa rooms, it is actually part of the ritual dating back to Roman times. A combination of hot and cold rooms formed a more complete Hammam spa treatment ritual. Contemporary spas whether home or commercial often combine a number of thermal rooms along with sauna, steam shower and so on.