Bespoke sauna glass
Elevate your bespoke sauna room to the epitome of design perfection with custom-made frameless glass panels, fronts and doors
Increasingly popular, bespoke sauna glass doors, fronts and panels have become the must-have style addition to any luxury sauna room. These stunning architectural accompaniments can be custom designed to any home or commercial specification. Your new frameless glass wall panels and sauna doors will be a stunning addition to your personal wellness suite, bespoke sauna or commercial health spa.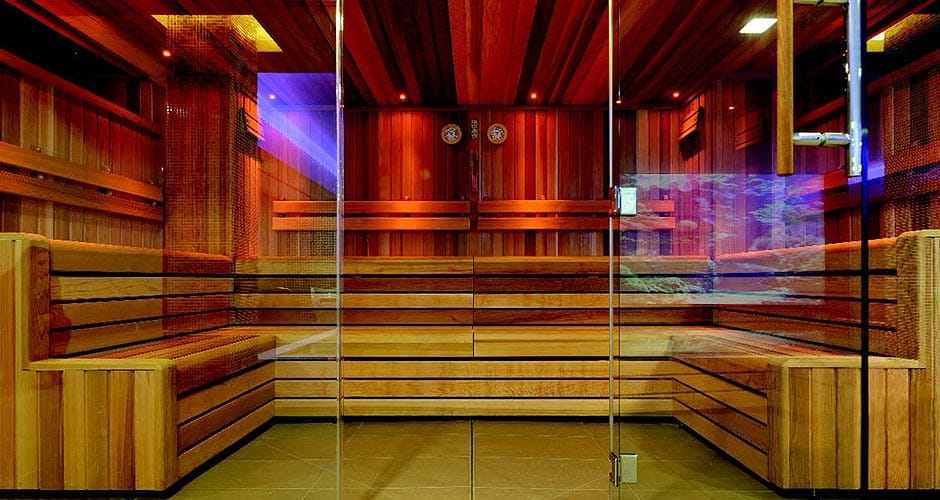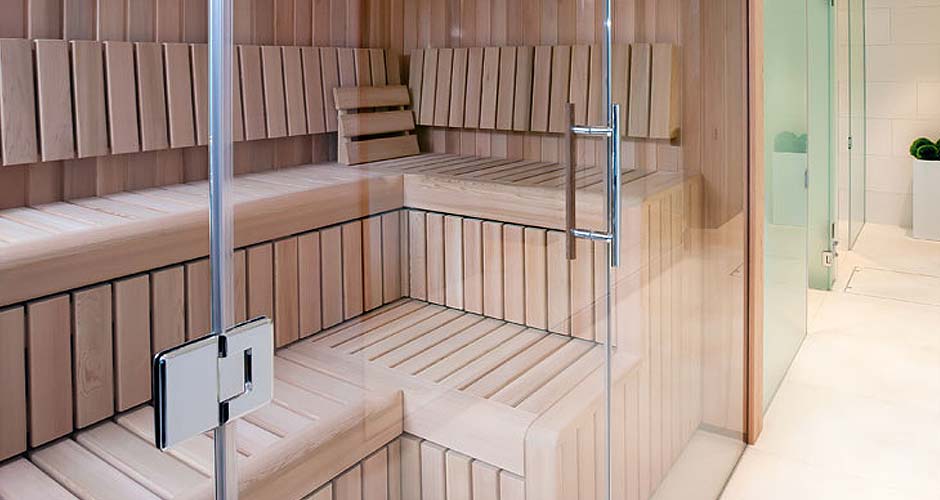 bespoke glass front and doors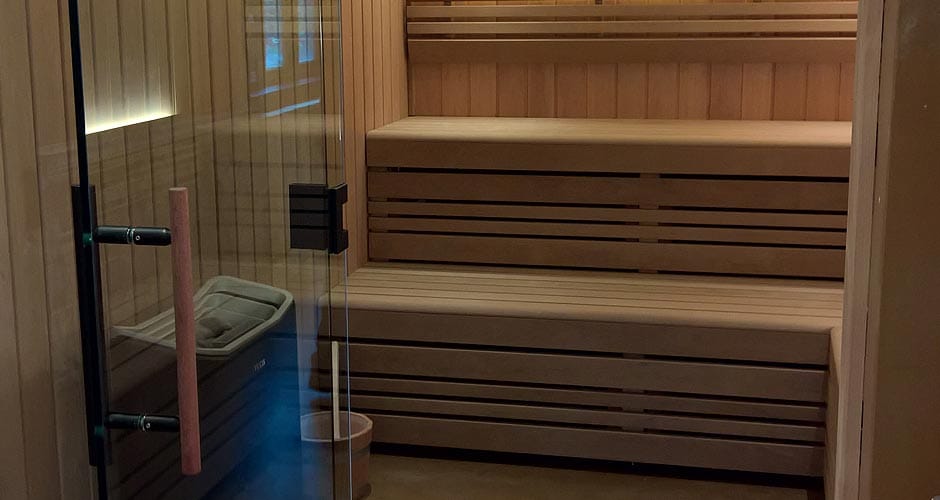 bespoke frameless glass door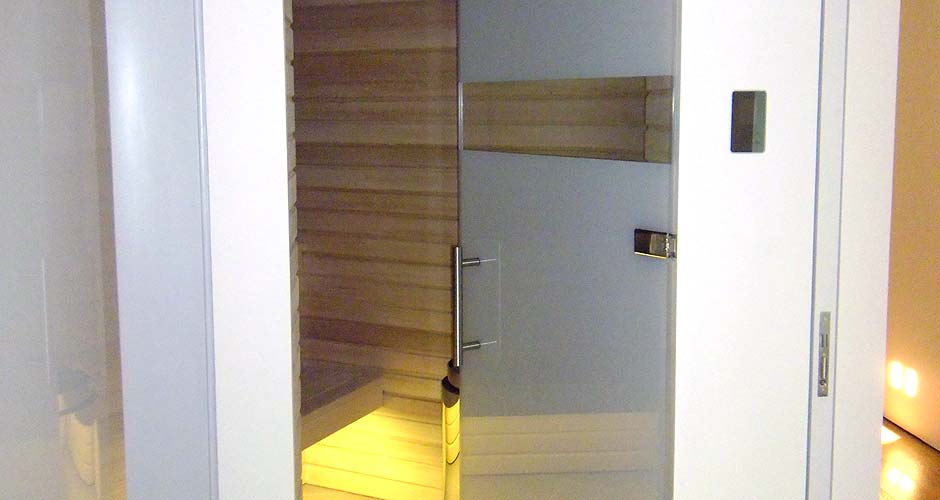 frameless glass sauna door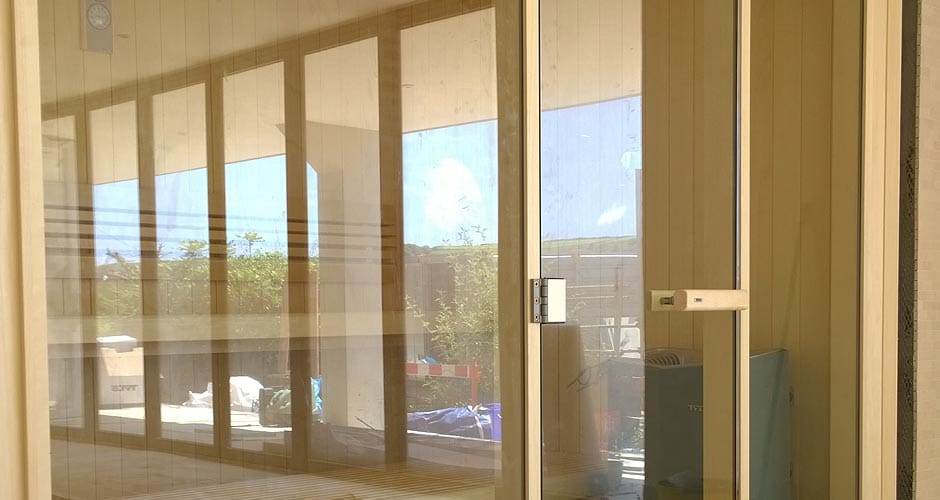 bespoke glass front sauna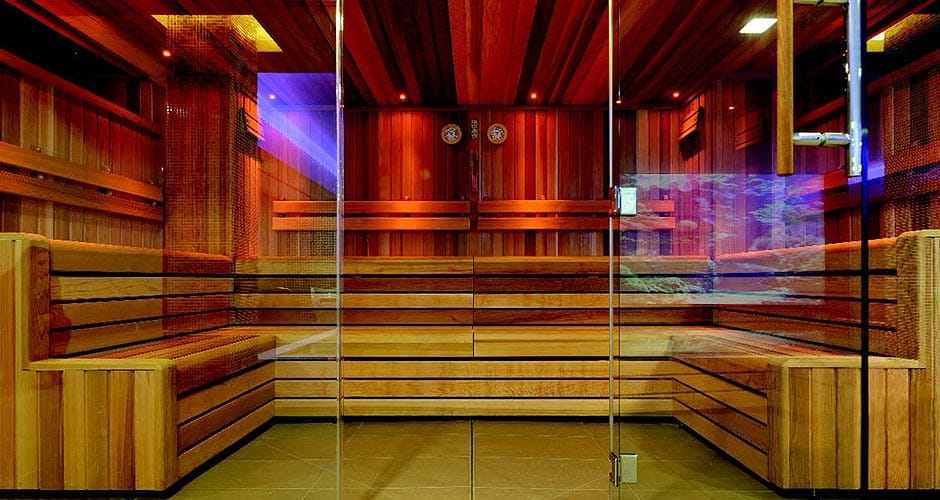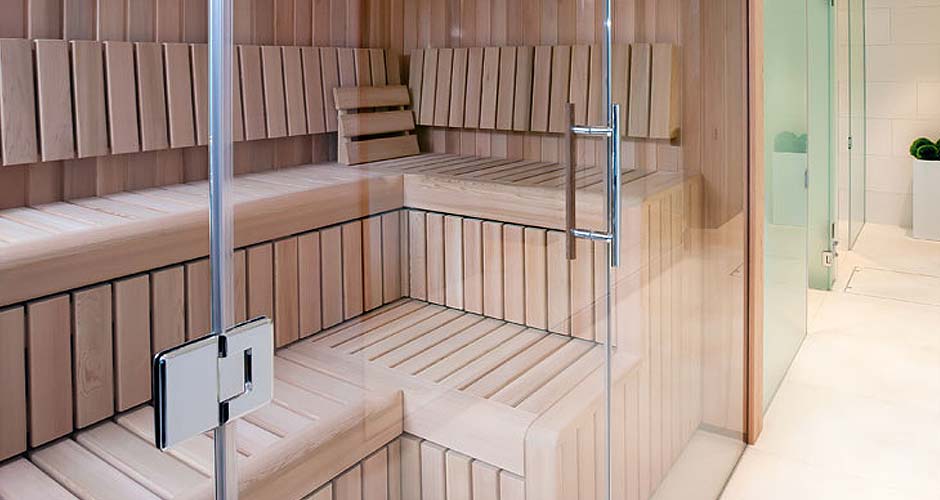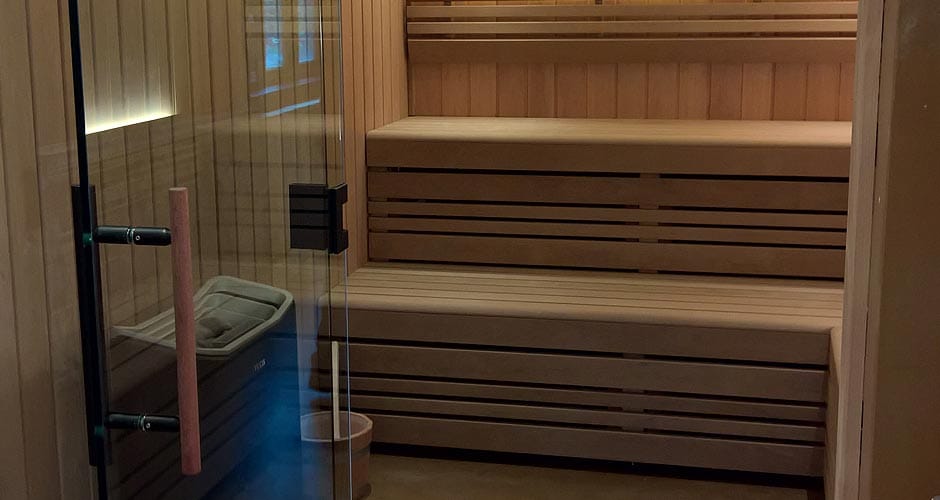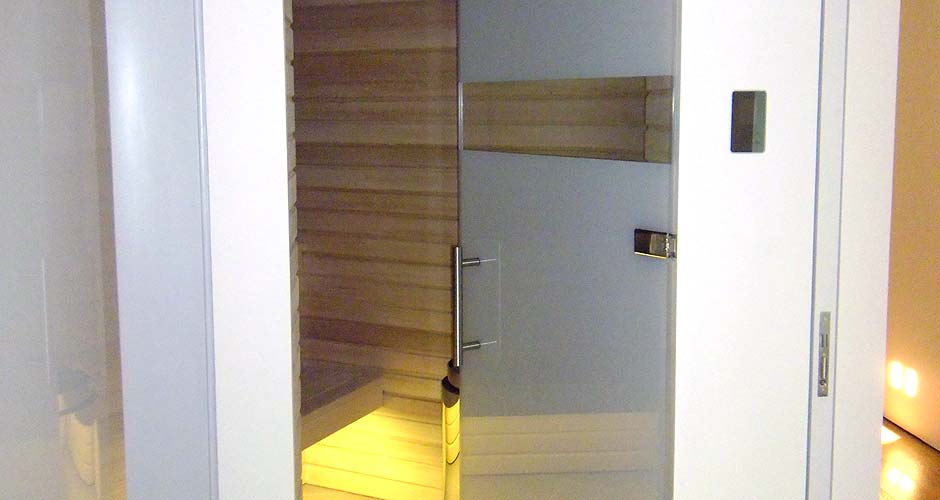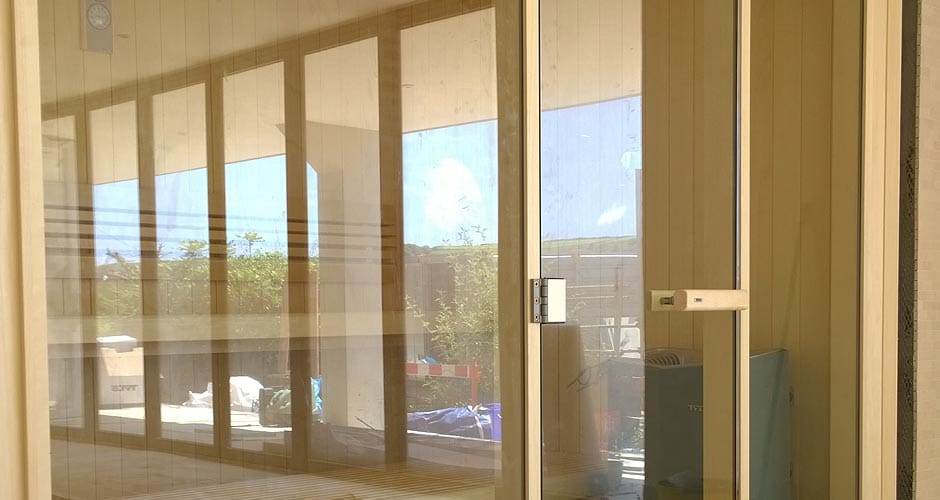 Custom cut, tempered frameless glass will flood your sauna room with light. It will provide you with a clear view between spaces without spoiling the view. Additionally, bespoke sauna glass doors are incredibly stylish and add to that all important sense of space. In turn, this contributes to the overall experience and positive well-being. We can design and install any amount of frameless glass sauna doors or wall panels.
Choose from bespoke glass doors, panels and fronts
What to expect when you go bespoke with Leisurequip
Consultation

From the moment we pick up the phone our friendly experts are working on your project.

Design

Our designers can turn a simple scrawl on scrap of paper into a completed design.

Manufacture

Our team of experts will lovingly craft much of your project before we arrive.
Installation

Tools and components in hand we'll turn up to your premises at an agreed date.

Aftercare

We'll make sure your project continues to provide an inspirational wellness experience.
Talk to a specialist about your project
Our friendly, impartial experts are waiting to take your call or respond to your email.
Talk to a specialist about your project
Our friendly, impartial experts are waiting to take your call or respond to your email.
Frequently asked questions
What is the best glass to use for my sauna doors and walls?

When creating glass panels or doors for a sauna you need to consider a number of factors. Primarily these are safety, privacy and design. For safety you will need to consider both thickness and the type of glass, whereas for privacy you will need to consider the glass finish.
For design most people choose frameless glass as it looks stunning. These things combined mean there are popular choices for bespoke sauna glass. An example would be 8mm tempered frameless safety glass which has a tinted bronze or clear finish.
Is there a limitation on the size of the glass used for saunas?

As you can imagine it wouldn't be very safe to install 6 metre glass panels in a commercial sauna. We would always advise from a safety perspective what the final size of your glass panels or doors should be. Panels can be joined together to complete a glass front look and still look incredible.