Bespoke emotional showers
Experience is everything and there's no better bathroom spa feature than a bespoke adventure shower designed and installed by experts
If you're operating a commercial spa, wellness retreat or you fancy upgrading your home bathroom, you might want to consider our bespoke emotional showers. Increasingly popular in the UK, a custom designed adventure shower offers features that take the daily cleaning ritual to a whole new level of personalised wellness experience.
bespoke tiled feature shower cubicles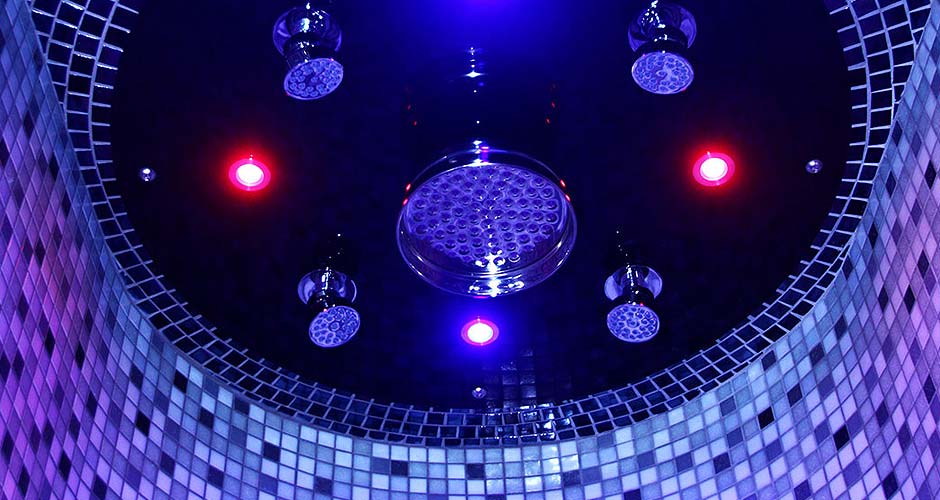 custom tiled emotional shower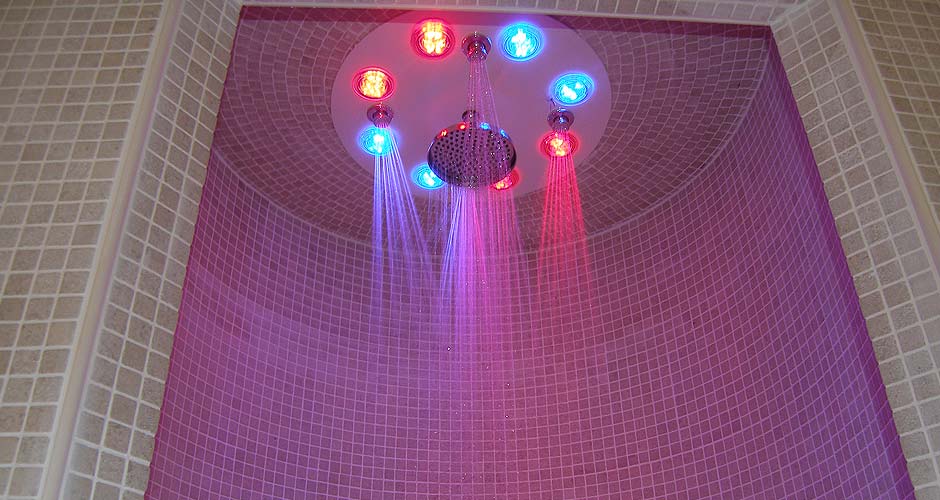 bespoke tiled adventure shower lighting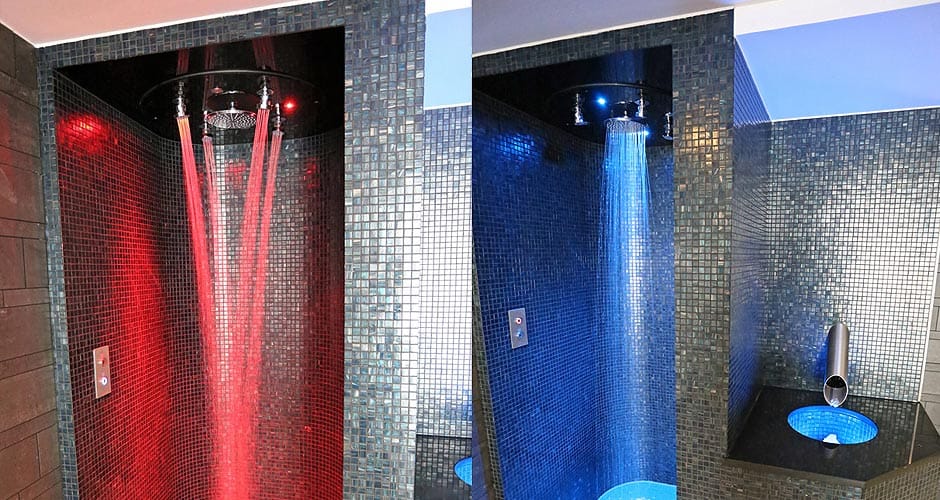 custom tiled experience shower
tiled emotional shower lighting features
Key aspects of our bespoke emotional showers include; embedded LED lighting or fibre optics (chromatography), bluetooth audio system, bisazza mosaic tiled interior, power shower, steam shower, mist function and much more. All combined mean you will have a wealth of possibilities that can reflect or enhance your emotional state.
Why choose use for your custom feature shower?
Leisurequip have over 40 years of experience delivering bespoke wellness experiences to a myriad of clients. All aspects of the emotional shower interior can be customised. Choose from tiled seating areas, bespoke frameless glass, stone, ceramic tiles or bisazza mosaics tiles with starry sky fibre optic lighting.
We can custom design and install your bespoke feature shower from concept or work directly with your architect. You can have a Vichy style hydrotherapy shower head that can deliver gallons of water a minute or a bucket shower than can be emptied over the head in a single motion.
What to expect when you go bespoke with Leisurequip
Consultation

From the moment we pick up the phone our friendly experts are working on your project.

Design

Our designers can turn a simple scrawl on scrap of paper into a completed design.

Manufacture

Our team of experts will lovingly craft much of your project before we arrive.
Installation

Tools and components in hand we'll turn up to your premises at an agreed date.

Aftercare

We'll make sure your project continues to provide an inspirational wellness experience.
Talk to a specialist about your project
Our friendly, impartial experts are waiting to take your call or respond to your email.
Talk to a specialist about your project
Our friendly, impartial experts are waiting to take your call or respond to your email.
Frequently asked questions
What is an emotional shower or feature shower?
Simply put, an emotional shower (sometimes called an adventure shower or feature shower) differs to a regular shower by the sheer volume of options to customise your shower experience. Features such as coloured lights, music, aromatherapy fragrances, steam options and water options mean you can switch from delicate tropical sunset in the evening to invigorating mint sunrise in the mornings.
Can you install a feature shower into my existing bathroom?
It is usually possible to design a feature shower for an existing space as long as it has access to water and power. We would always provide safety advice if we think it is a bit of a struggle to get the features you want into the shower space you have available.