Bespoke Tepidarium
Enjoy wellness the Roman way with a custom designed tiled Tepidarium warm room created for home or commercial environments
Much like its cousins the Laconium and Caldarium, the Tepidarium is a thermal room that dates back to Roman times. On its own it is a transitional wellness room sitting between hot and cold. When part of a suite of thermal rooms (that includes the Caldarium and Laconium), the Tepidarium completes the ancient ritual of Hammam spa.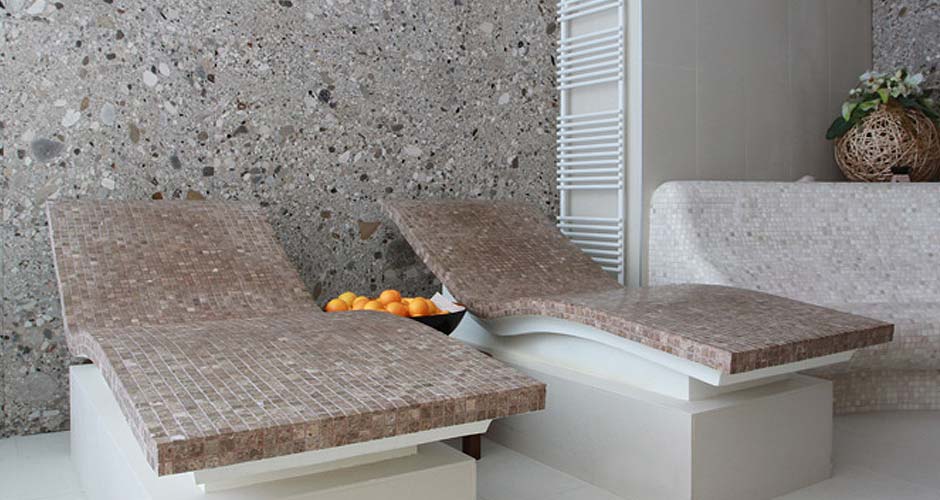 bespoke tepidarium warm room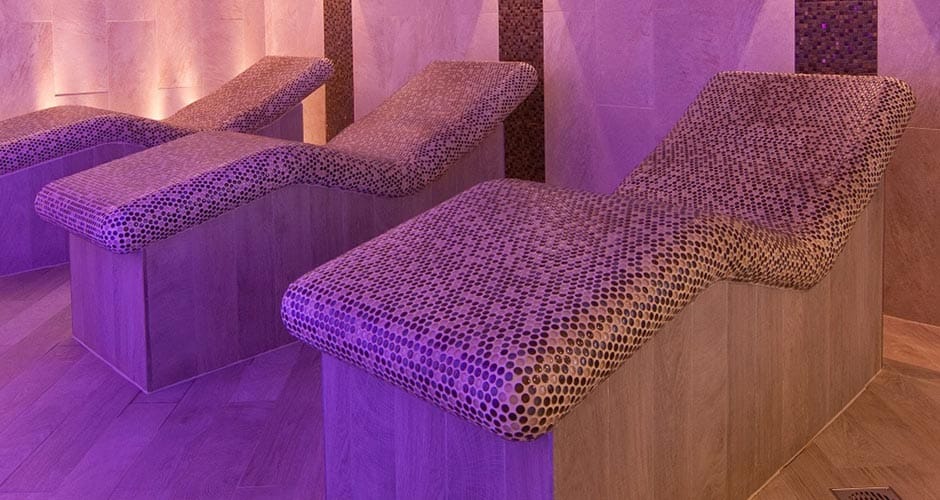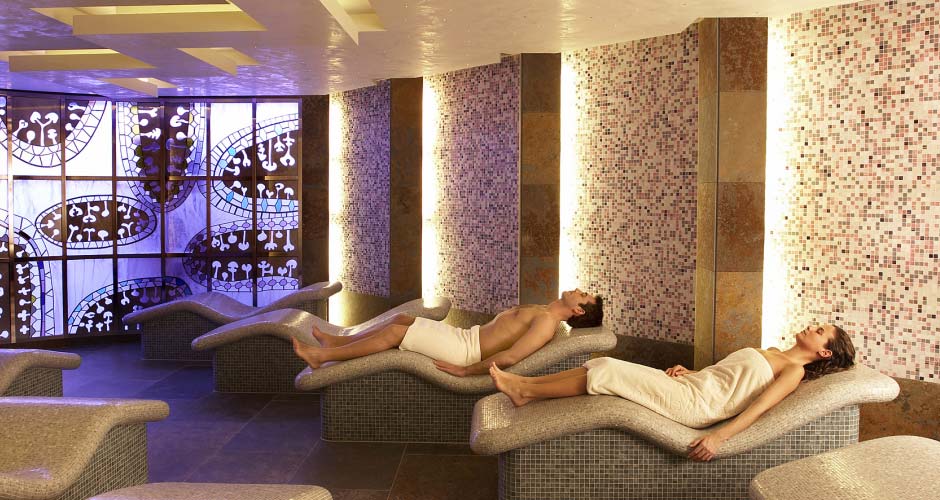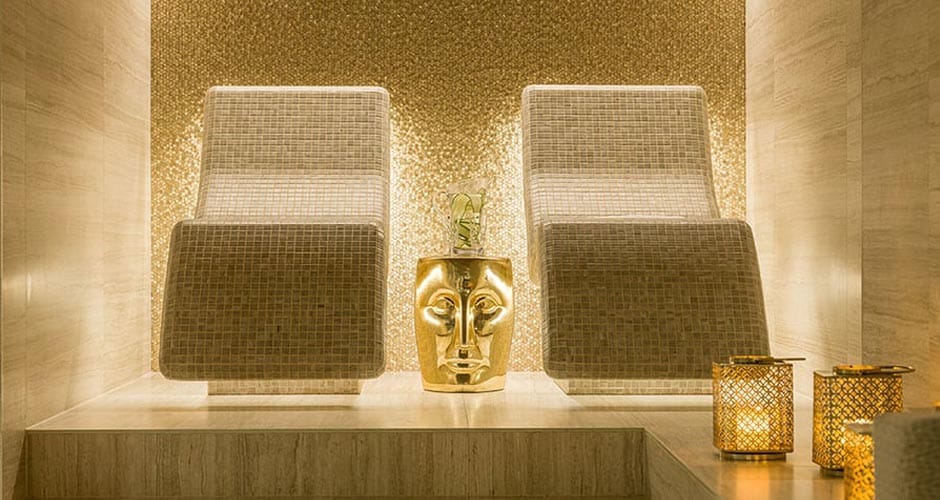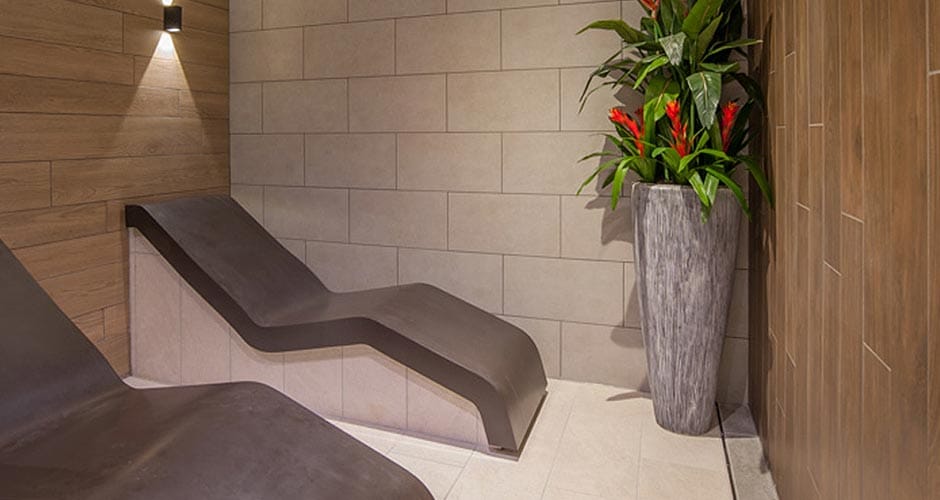 custom tiled tepidarium spa
Roman Tepidarium (tepidus) were decorated with stucco plaster reliefs and heated by a hypocaust (slave driven) under floor heating system. A modern bespoke Tepidarium built by Leisurequip uses similar principles but uses bisazza tiles and thermostatically controlled under floor heating for the same effect.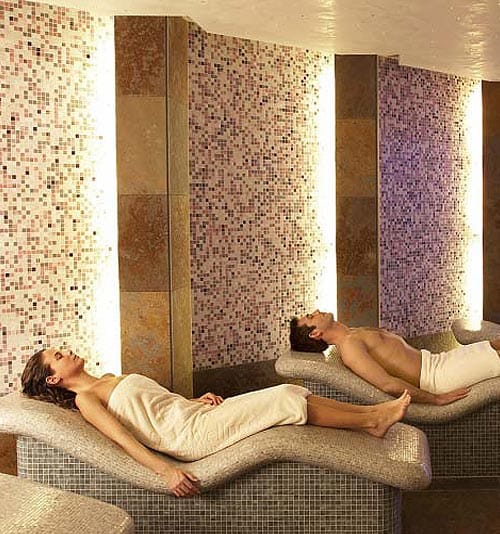 Why choose us to install your custom built Tepidarium?
Leisurequip have the experience and expertise to design and install a bespoke Tepidarium for your home or business. We have spent over 40 years custom building complete Hammam spas for wealthy domestic clients and commercial spas. Every aspect of your project will be looked at by our experts.
Our wealth of experience means we have intimate knowledge of the form, aesthetics and function of a raft of Roman thermal rooms and spas. What's more, we can work directly with your architect, interior designer or building company to design and build a complete solution for your existing spa.
What to expect when you go bespoke with Leisurequip
Consultation

From the moment we pick up the phone our friendly experts are working on your project.

Design

Our designers can turn a simple scrawl on scrap of paper into a completed design.

Manufacture

Our team of experts will lovingly craft much of your project before we arrive.
Installation

Tools and components in hand we'll turn up to your premises at an agreed date.

Aftercare

We'll make sure your project continues to provide an inspirational wellness experience.
Talk to a specialist about your project
Our friendly, impartial experts are waiting to take your call or respond to your email.
Talk to a specialist about your project
Our friendly, impartial experts are waiting to take your call or respond to your email.
Frequently asked questions
What is a Roman Tepidarium warm room?
A Tepidarium is a warm, dry thermal room that is usually part of a Roman bath complex. The Tepidarium was typically heated using under floor heating. Most notably, modern installations are now thermostatically controlled and can have heated loungers.
Inside the room it's close to body temperature and the interior is usually constructed from bisazza tiling. A bespoke tiled Tepidarium installation can also be further enhanced with chromatography mood lighting.
Can you build a Tepidarium in the home?
You'll most find a Tepidarium as part of a suite of thermal rooms in a commercial spa or wellness retreat. That said, if you have a larger basement spa in your home you should have enough room. A bespoke Tepidarium is an ideal setting for transitioning from a hot sauna or steam room and can be installed in a similar space.