Bespoke salt rooms
Enjoy all the benefits of Halotherapy in a custom built salt inhalation cave or salt therapy room designed and built by our experts
The incredible healing atmosphere of bespoke salt rooms such as a salt cave, salt sauna or salt inhalation room has been acknowledged for centuries. Medieval monks used to take the sick to the local salt caves and let them breathe the salt saturated air. The particles were freshly created by the monks crushing the stalactites.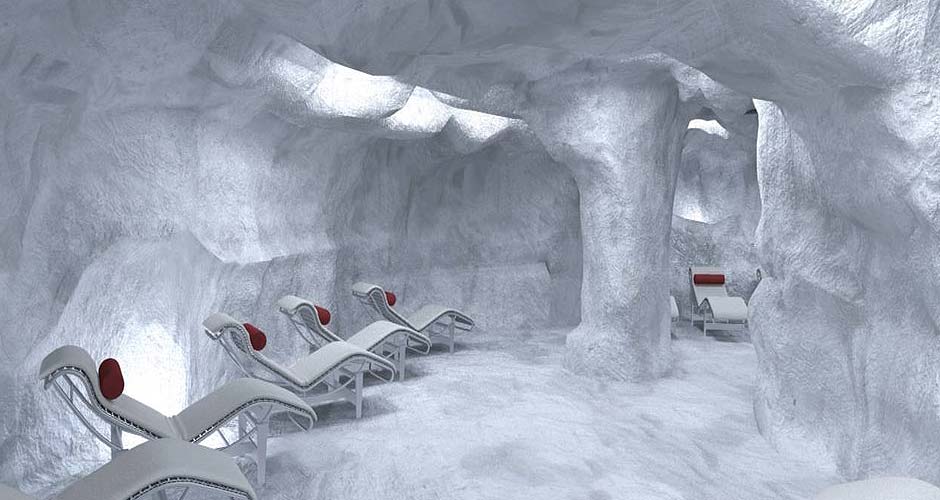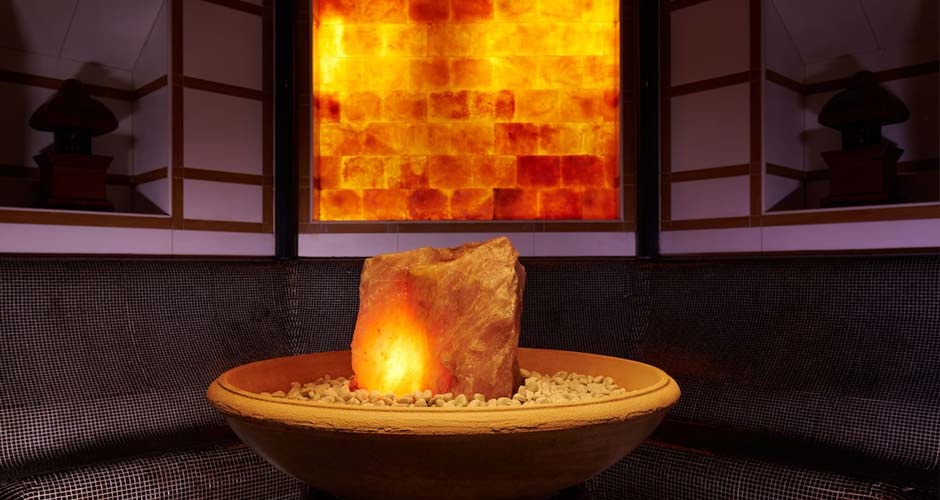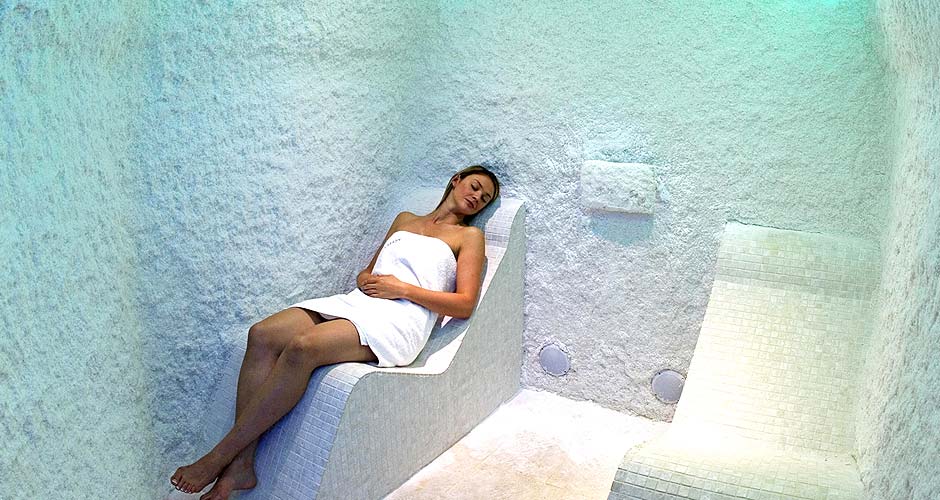 Salt therapy relaxation room
There are 2 primary types of salt room spas we install. These are active and passive. Active salt rooms are called Halotherapy spas and passive are Speleotherapy. Salt room spas can also be dry or wet, with the room being covered in rock salt or tiled. Additionally, there is the salt sauna which has sections of the walls made from blocks of salt. The heated, moist salt interacts with the steam and dissipates into the air.
Types of bespoke salt rooms we design and install
What to expect when you go bespoke with Leisurequip
Consultation

From the moment we pick up the phone our friendly experts are working on your project.

Design

Our designers can turn a simple scrawl on scrap of paper into a completed design.

Manufacture

Our team of experts will lovingly craft much of your project before we arrive.
Installation

Tools and components in hand we'll turn up to your premises at an agreed date.

Aftercare

We'll make sure your project continues to provide an inspirational wellness experience.
Talk to a specialist about your project
Our friendly, impartial experts are waiting to take your call or respond to your email.
Talk to a specialist about your project
Our friendly, impartial experts are waiting to take your call or respond to your email.
Frequently asked questions
Can you design a salt cave for my home spa?
Suitable for home and commercial spas, our expert salt cave designers can create a bespoke wellness room in a space as small as a few meters squared. We would recommend that we install a dry salt therapy room as opposed to the wet salt therapy room outlined above.
What are the health benefits of a salt therapy?
There are wide ranging health benefits to be garnered from salt inhalation and exposure therapy. Most benefits are gained from salt inhalation; however there are also benefits from exposure to salt air. Typical benefits include asthma, colds, bronchitis, eczema, dermatitis, rosacea and many more.
How often should I use a salt therapy room?
Depending on the veracity of your health issue, we would recommend using your salt therapy room a couple of times per week. If you have a condition such as chronic bronchitis you may wish to use a salt inhalation spa more often.