Bespoke tiled spas
Enjoy an unrivalled wellness experience with a custom built tiled spa for home or commercial environments, designed and installed by experts
A popular addition to home and commercial wellness environments, bespoke tiled spas can be custom designed to your exact specifications. Whether you want a luxury oasis that perfectly aligns with your existing aesthetic, or something with a wow factor that stands alone, Leisurequip have the experience and expertise to deliver it.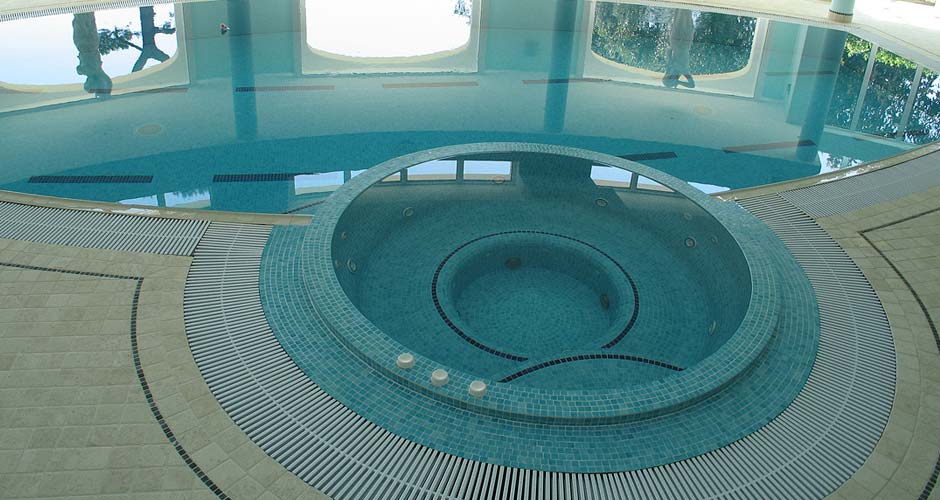 bespoke tiled spa and pool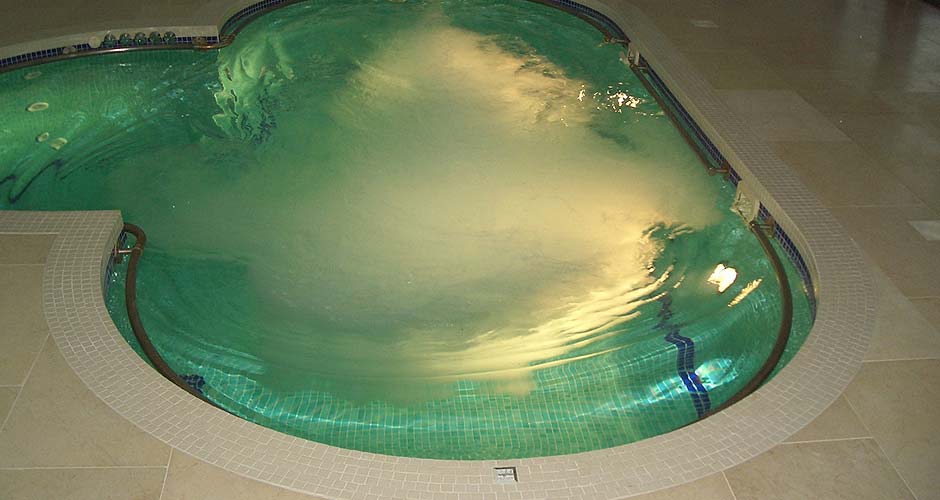 custom built mosaic tiled spa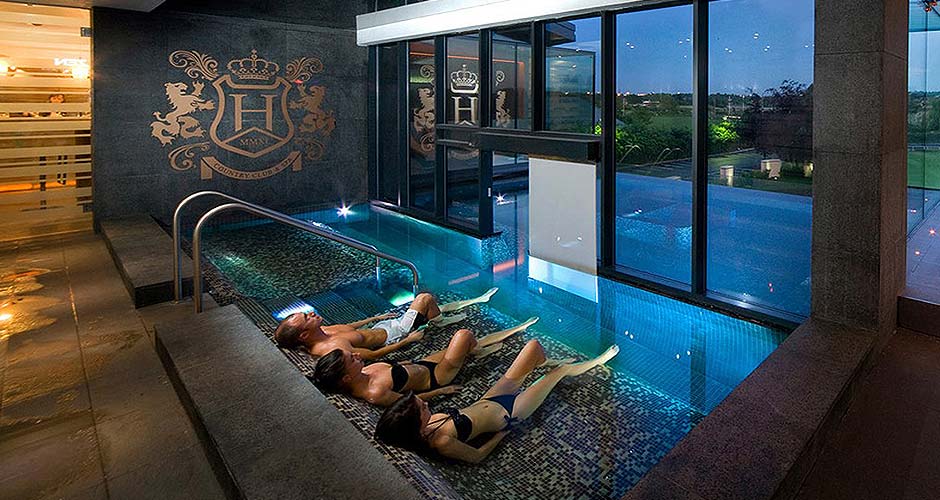 Hale Country Club tiled spa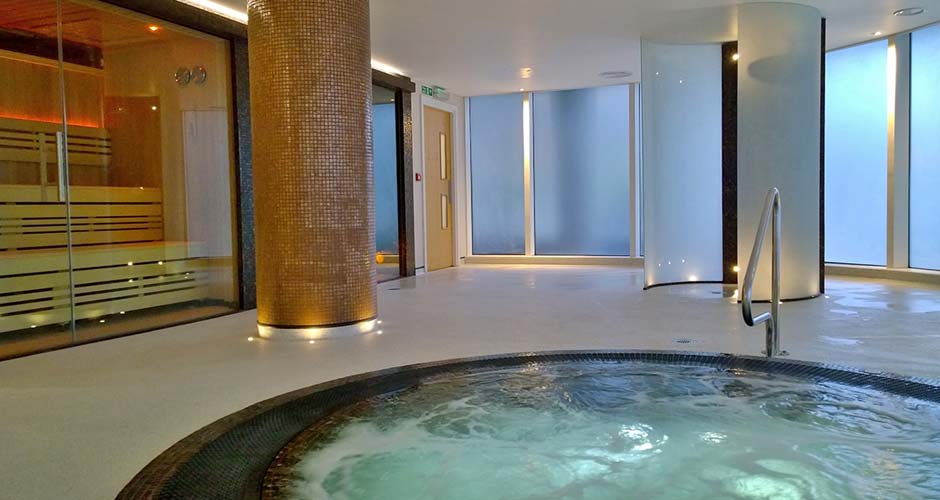 bespoke tiled spa and sauna
With any bespoke tiled spa installation you have a range of design options that can be customised. Aspects such as type of mosaic or stone tiles, colours, shape, water jets, seating, steps and size can all be individually designed to match your desires. The type of spa, whether swim, in-ground, overflow or skimmer are also options to choose from.
Why choose us to design & install your bespoke tiled spa?
Leisurequip have extensive experience custom designing and installing bespoke tiled spas for both home and commercial clients. Over the past 40 years we have delivered a myriad of custom built wellness solutions across the UK. Our craftsmen have designed, built and installed every spa imaginable.
We have intimate knowledge of the materials and design limitations of a myriad of bespoke wellness solutions. Our expertise is unmatched in our industry. When you commission a bespoke tiled spa from us you can expect a consistently high degree of workmanship you won't find anywhere else.
What to expect when you go bespoke with Leisurequip
Consultation

From the moment we pick up the phone our friendly experts are working on your project.

Design

Our designers can turn a simple scrawl on scrap of paper into a completed design.

Manufacture

Our team of experts will lovingly craft much of your project before we arrive.
Installation

Tools and components in hand we'll turn up to your premises at an agreed date.

Aftercare

We'll make sure your project continues to provide an inspirational wellness experience.
Talk to a specialist about your project
Our friendly, impartial experts are waiting to take your call or respond to your email.
Talk to a specialist about your project
Our friendly, impartial experts are waiting to take your call or respond to your email.
Frequently asked questions
How long does it take to install a custom tiled spa?
From initial consultation to completed installation we would put an estimated lead time of 6-10 weeks. Factors such as the size of the spa, whether it is home or commercial, specialist materials and functions all need to be considered and will affect lead times.
Do you also provide turnkey tiled spa solutions?
We do offer a range of pre-fabricated tiled spas. These are mosaic tiled and can be overflow, skimmer or swim spas. The tiling can be customised with almost any colour meaning you can pretty much align it with any pre-existing aesthetic.
Are your spas used for hydrotherapy treatments?
Pretty much all the spas we design and install will have hydrotherapy jets built in. This is standard practice with any spa, whether pre-fabricated or bespoke.