Bespoke steam showers
Transform your home bathroom space into your own personal wellness spa with a custom built steam shower enclosure or complete room
If your existing shower room isn't cutting the mustard you may want to consider a bespoke steam shower. There's no reason you shouldn't enjoy an unmatched wellness experience that leaves you fully invigorated and ready for the day. We all need to take a shower in the morning, how great that experience is, rests with you.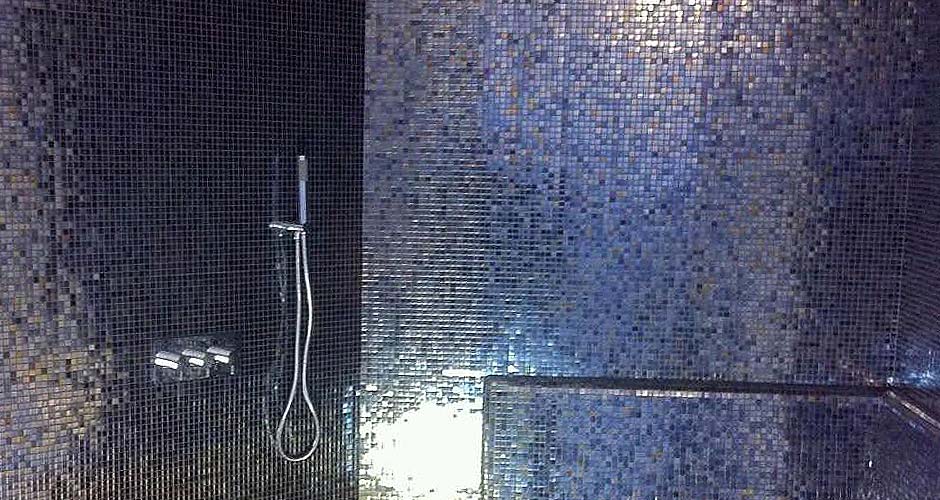 bisazza-tiled-steam-shower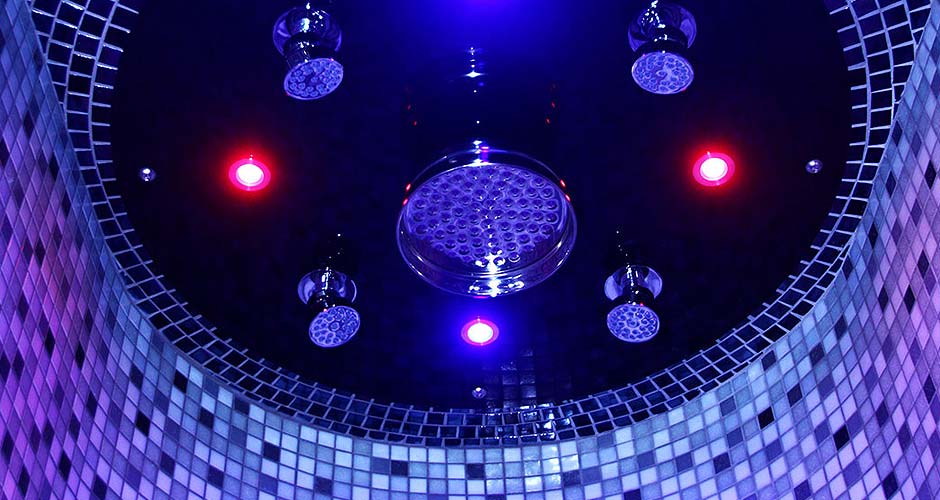 custom-tiled-emotional-shower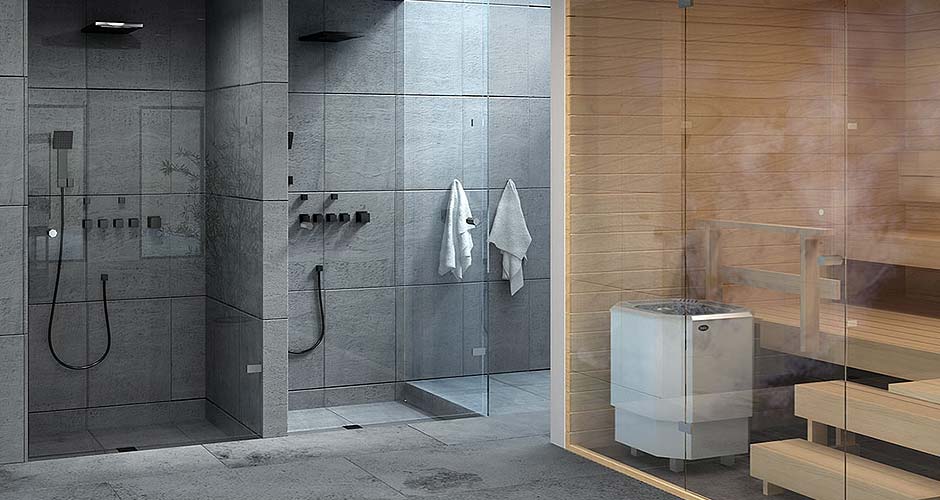 custom-made-sauna-steam-shower-combo
custom-tiled-shower-cubicles
With a custom designed, custom built steam shower you can cater for your every whim. Tiling options include bisazza, natural stone, ceramic and more. You can also install coloured lighting and audio to transform it into an emotional shower experience. The options for personalising your daily shower experience are limitless.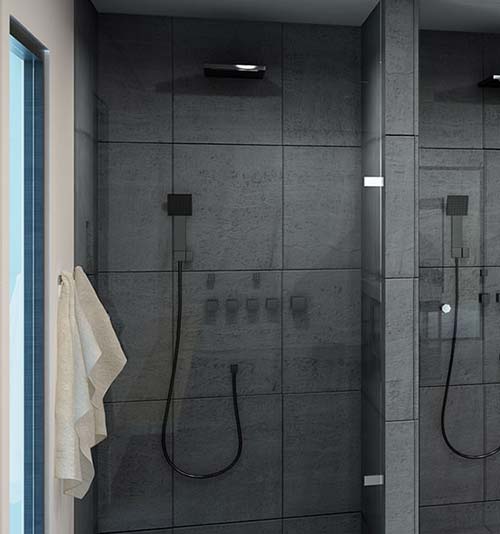 Why choose us to design your bespoke steam showers?
With over 40 years of experience delivering bespoke wellness solutions Leisurequip are second to none. Our experts can blend aesthetics and utility into the perfect setting for relaxation and pampering. We can install a steam shower column or transform the space into a dedicated steam room with shower.
What's more, we can also work directly with your architect or building company and deliver a bespoke shower solution that perfectly aligns with your existing aesthetic. Controlling your steam shower can be achieved in any number of ways including using Wi-Fi. Checkout our projects section to view examples.
What to expect when you go bespoke with Leisurequip
Consultation

From the moment we pick up the phone our friendly experts are working on your project.

Design

Our designers can turn a simple scrawl on scrap of paper into a completed design.

Manufacture

Our team of experts will lovingly craft much of your project before we arrive.
Installation

Tools and components in hand we'll turn up to your premises at an agreed date.

Aftercare

We'll make sure your project continues to provide an inspirational wellness experience.
Talk to a specialist about your project
Our friendly, impartial experts are waiting to take your call or respond to your email.
Talk to a specialist about your project
Our friendly, impartial experts are waiting to take your call or respond to your email.
Frequently asked questions
What are the health benefits of bespoke steam showers?
As you will be installing a fully customised steam shower you can add a myriad of extra features. In doing so, you will be expanding the range of treatments available. For example, the health benefits of steam are widely known. Add to that chromatography lighting and aromatherapy oils and you now have a myriad of wellness treatments at you fingertips.
How much does a custom steam shower cost?
Cost for bespoke steam showers will always vary according to a number of factors. You will need to take into account the size of the cubicle, the type of features you wish to have, the costs of tiles and so on. That said, a typical bespoke steam shower for home use is somewhere in the region of £7,000 to £10,000. It may be cheaper, but you'll appreciate the number of factors involved that can increase the costs.