Bespoke Corian® loungers
Our custom moulded and heated Corian® spa loungers are comfortable, hygienic, easy to maintain and suitable for any environment
Provide your guests with the ultimate in spa or poolside relaxation with our bespoke Corian® loungers. Custom moulded spa loungers made from Corian® are very popular with hotels, wellness spas and anyone wanting something robust and easy to maintain. Our certified Corian® fabricators can sculpt for you the perfect lounger.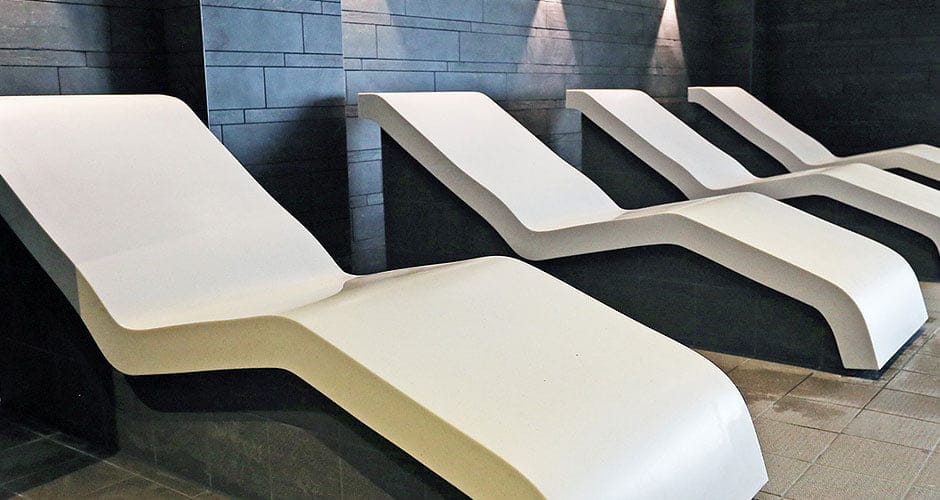 Bespoke designed Corian spa loungers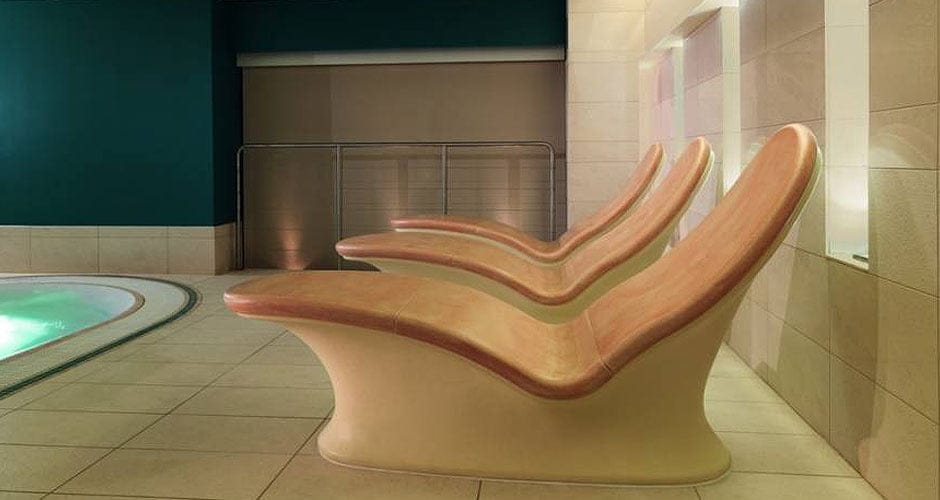 Custom moulded heated Corian spa loungers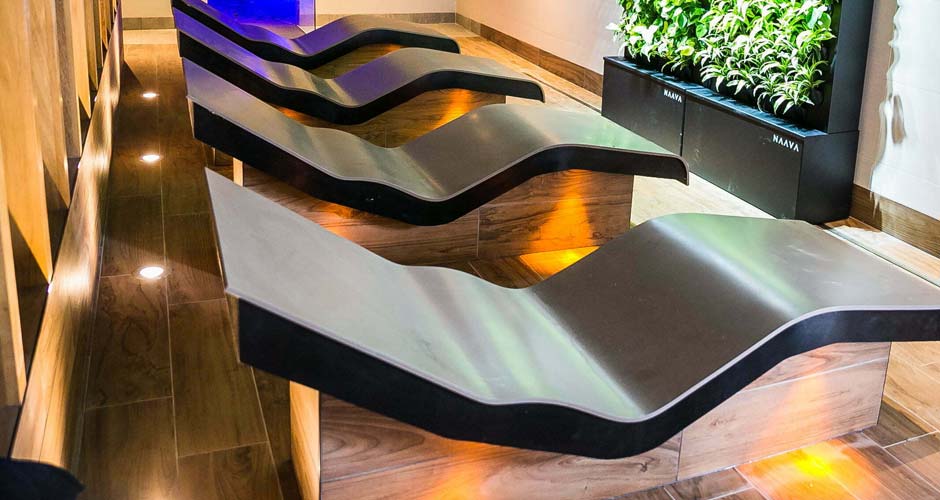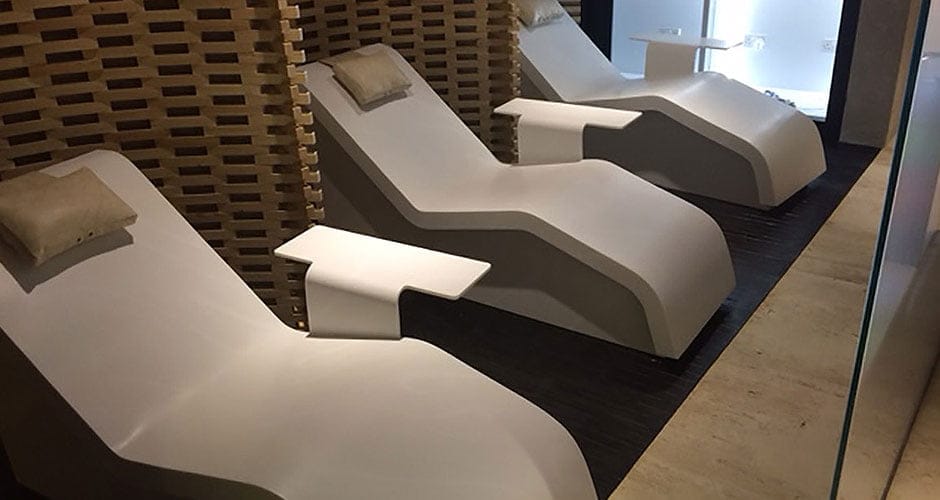 Custom designed Corian loungers
If you're not familiar with Corian® it is incredibly durable, organically mouldable and available in an extensive range of colours and smooth surface finishes. As a result, your bespoke Corian® loungers will fit in perfectly with the rest of your wellness spa. They are ergonomically comfortable and very easy to keep clean and maintain.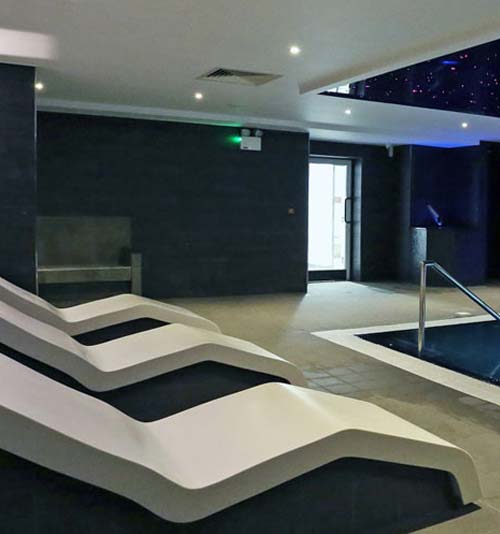 Why choose us for your custom Corian® loungers?
Leisurequip have decades of experience delivering high profile wellness solutions to both home and commercial clients. We can come to your home, hotel or wellness spa for a direct consultation. Alternatively we can work with your architect or designer to exactly meet your specifications.
When you get bespoke Corian® loungers from us we can also embed a heating system to ensure you or your guests always enjoy the perfect temperature. Choose from an extensive range of colours, materials and styles, plus these custom loungers can be used in both outdoor and indoor settings.
What to expect when you go bespoke with Leisurequip
Consultation

From the moment we pick up the phone our friendly experts are working on your project.

Design

Our designers can turn a simple scrawl on scrap of paper into a completed design.

Manufacture

Our team of experts will lovingly craft much of your project before we arrive.
Installation

Tools and components in hand we'll turn up to your premises at an agreed date.

Aftercare

We'll make sure your project continues to provide an inspirational wellness experience.