Bespoke ice fountains
Cool down quickly and balance your thermal wellness treatments with a custom built, indoor ice fountain spa from Leisurequip
Generally used in combination with thermal rooms such as a Laconium or Caldarium, the ice from the fountain is rubbed all over the body to assist the cooling down process. Bespoke ice fountains are most suited to commercial environments. They are perfect for use in wellness retreats, commercial spas, large hotels and other leisure facilities.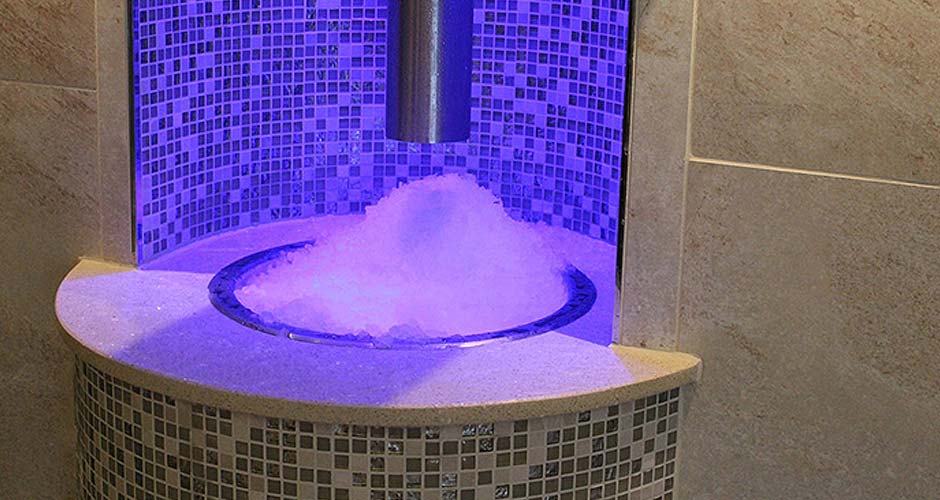 custom tiled ice fountain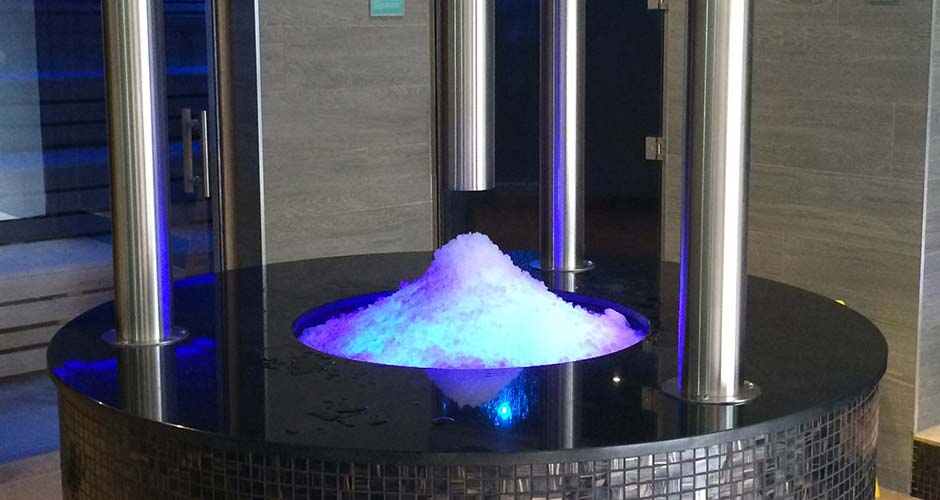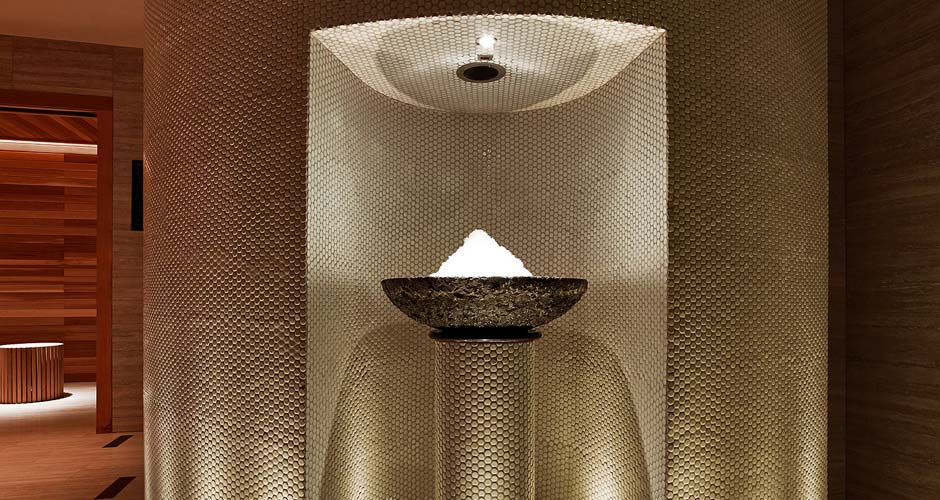 custom built ice fountain spa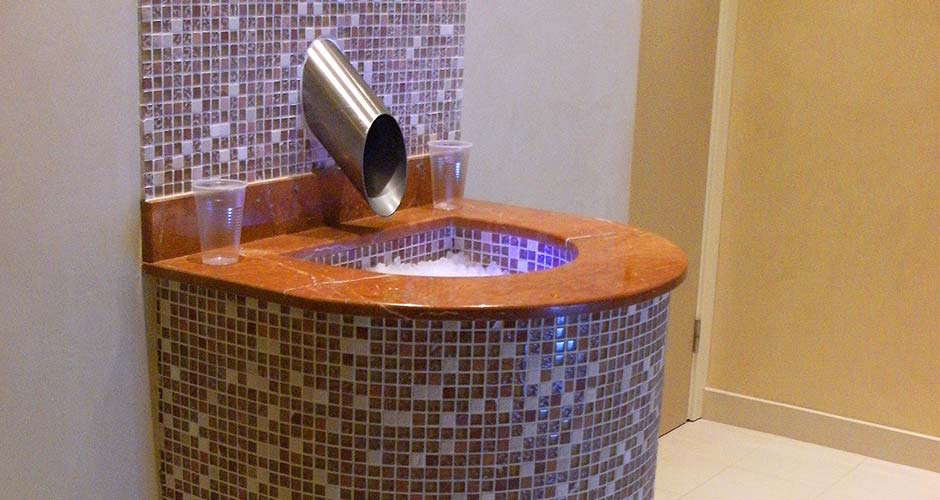 Tiled ice fountain dispenser
Our custom built ice fountain spas can be further personalised with body contoured tiled benching, ice making machine with stainless spout, pedestal and bowl. You may even want an entire ice fountain room with custom mosaic tiled interior and LED lighting. Get in touch with Leisurequip today and start the consultation process.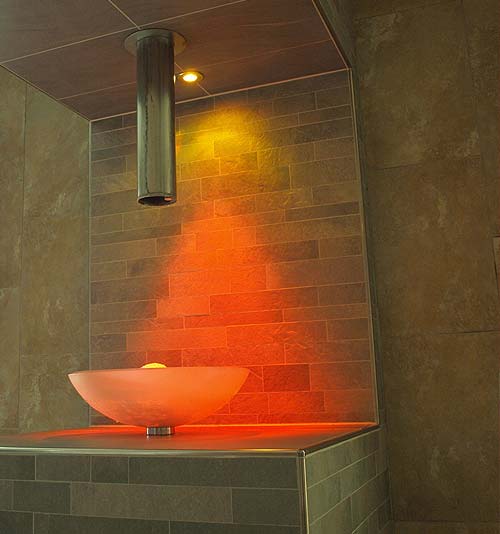 Why choose us to build your ice fountain spa?
Our industry experience is unmatched. We have been delivering exceptional wellness solutions for over 40 years. That includes ice fountain spas, ice rooms, snow rooms and a whole host of ancient thermal rooms. If you want the best wellness company in the UK then look no further.
With experts many times over, we have a deep and intimate understanding of commercial and domestic spa design, materials and installation. We can consult with you, your architect or interior designer to create a personalised wellness solution that reflects your requirement perfectly.
What to expect when you go bespoke with Leisurequip
Consultation

From the moment we pick up the phone our friendly experts are working on your project.

Design

Our designers can turn a simple scrawl on scrap of paper into a completed design.

Manufacture

Our team of experts will lovingly craft much of your project before we arrive.
Installation

Tools and components in hand we'll turn up to your premises at an agreed date.

Aftercare

We'll make sure your project continues to provide an inspirational wellness experience.
Talk to a specialist about your project
Our friendly, impartial experts are waiting to take your call or respond to your email.
Talk to a specialist about your project
Our friendly, impartial experts are waiting to take your call or respond to your email.
Frequently asked questions
How do you use an ice fountain spa?
Typically you will first be using a hot room. This can be a Hammam spa, steam room or sauna. Upon leaving the hot room you enter the cold room and rub the ice continuously over the body. This cools the body much more quickly and provides the unique benefits of the ice fountain.
What are the benefits of using an ice fountain?
Whether using an ice fountain, ice room or snow room you are aiming for the same set of benefits you get when transitioning quickly from hot to cold. These can include strengthening of the immune system, relief from chronic pain, improved circulation, muscle regeneration and improved sleep patterns.