Bespoke Hammam spa
Relax, cleanse and rejuvenate in style with our custom built Hammam Spa designed for both home and commercial applications
Expand your range of luxury wellness rooms with our design service for a bespoke Hammam spa. Increasingly popular in the UK, Leisurequip can custom design a complete Hammam for home or commercial uses. The modern commercial design of the Hammam spa is a combined set of warm, hot and cool rooms that are a variation on the original Roman steam bath. From a design standpoint it has Roman, Arabic and Turkish influences.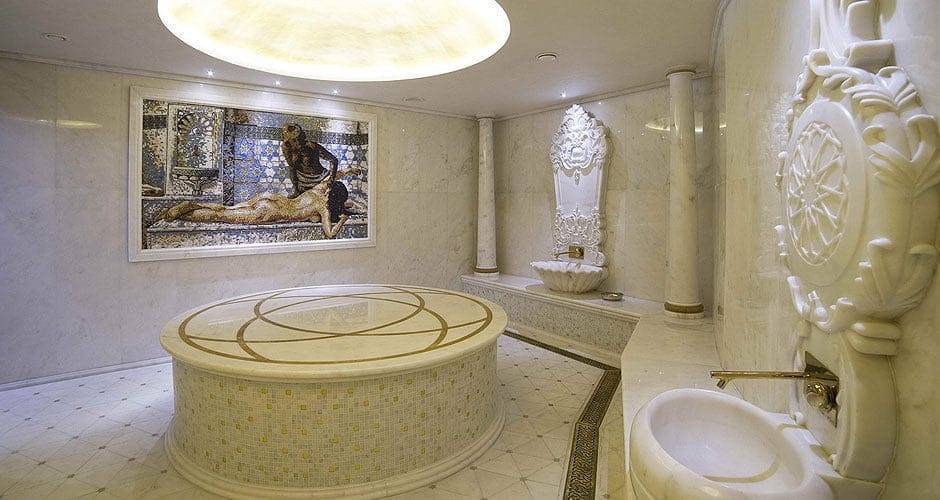 marble bespoke hammam steam room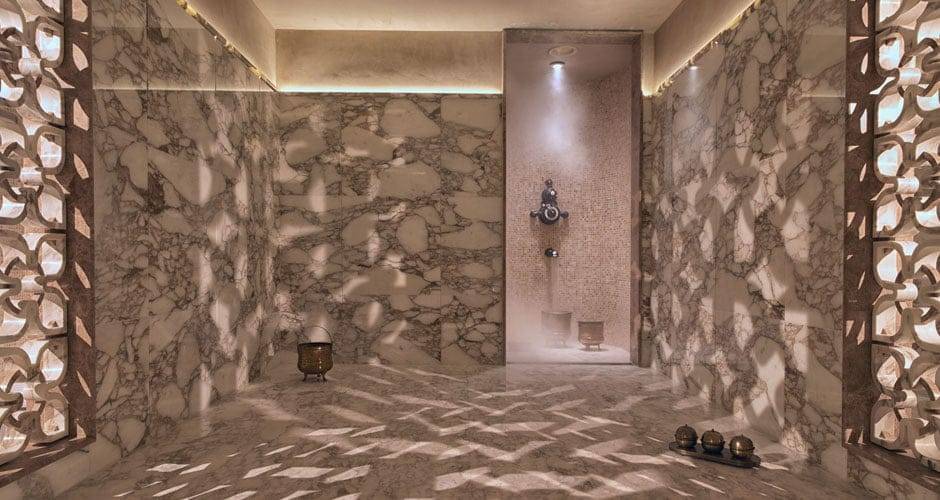 harrods hammam interior room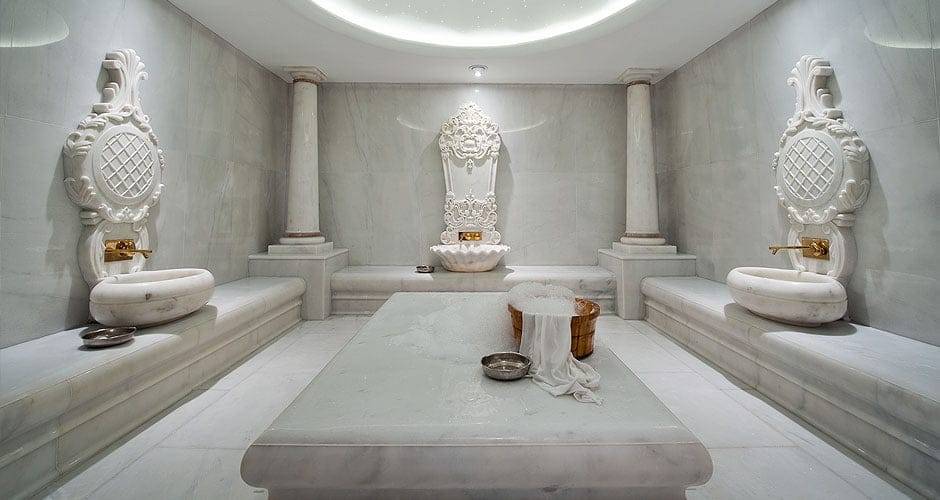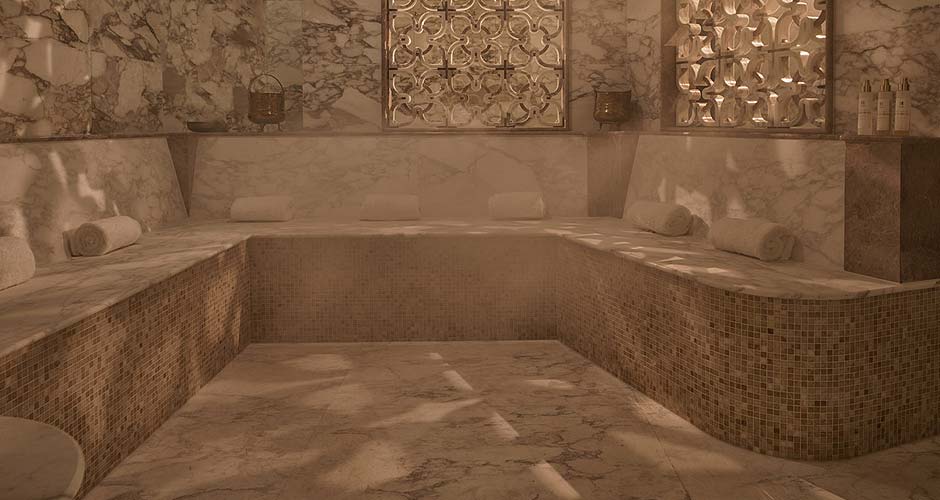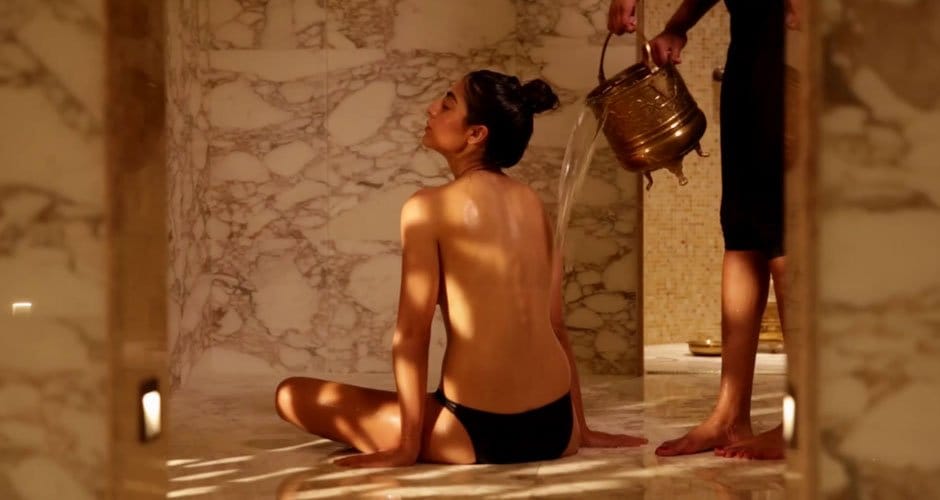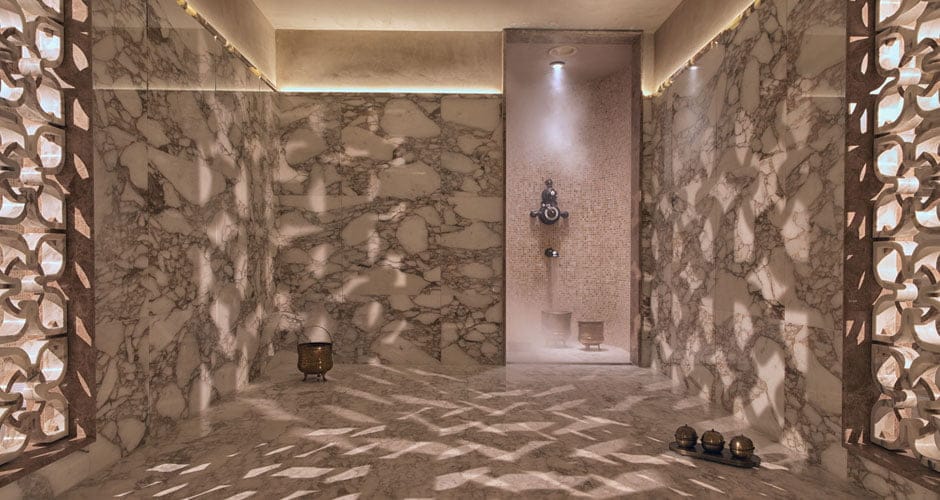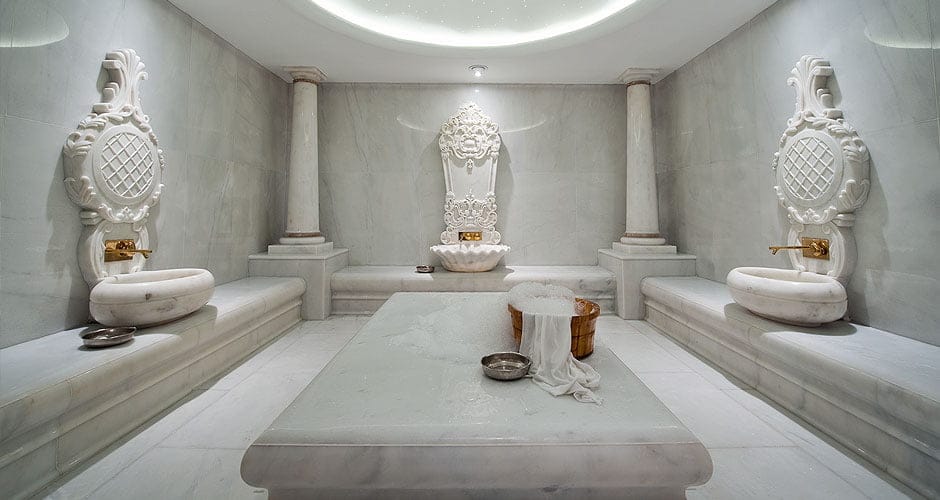 The chambers and treatment rooms offer various water based options that are used for cleansing, relaxation and rejuvenation. We have designed and installed both Turkish steam baths and the Moroccan counterpart for clients in the UK. We even worked on the Hammam Spa in Harrods. If you're looking for a custom built Hammam steam room with authentic touches look no further than Leisurequip.
Choose from bespoke home or commercial Hammam rooms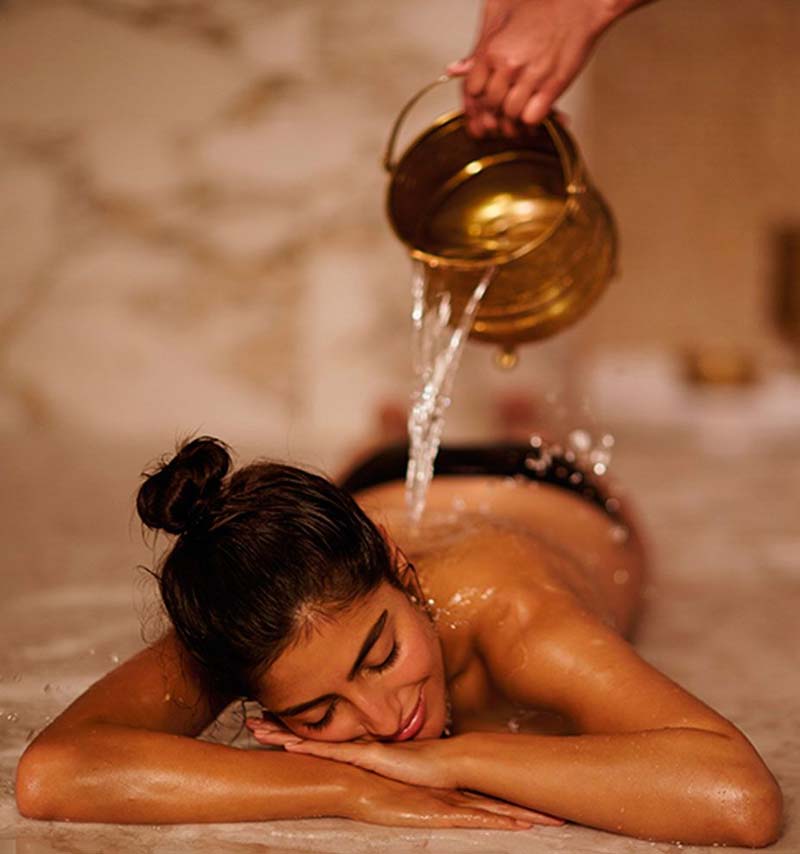 COMMERCIAL
Custom commercial Hammam steam rooms
Usually only suitable or larger commercial wellness spas, this unique suite of treatment rooms are designed to pamper to your clients every need. We have designed and built many types of Turkish steam baths and bespoke Hammam spas.
Furthermore, we can cater for a range of commercial clients, including spa facilities, hotels, health clubs, wellness retreats and more. Leisurequip can also insert ourselves seamlessly into your architects' plans or design a new Hammam spa from concept.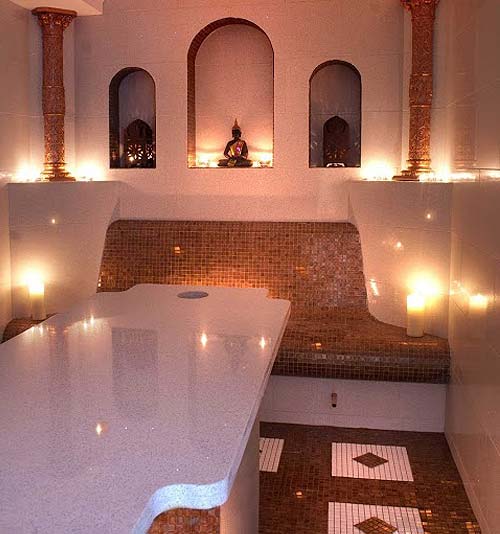 DOMESTIC
Bespoke Hammam spa design for homes
Getting a Hammam spa designed for the home requires plenty of space. If done properly you will need space for a suite of treatment rooms. For a rich wellness experience choose cold water massage wash down, steam bath, experience showers, heated massage tables and more.
Finishing touches come in the way of fibre optic starry sky ceilings, white and gold leaf mosaic arches and more. If you want an inspirational Hammam contact us today to start a domestic consultation.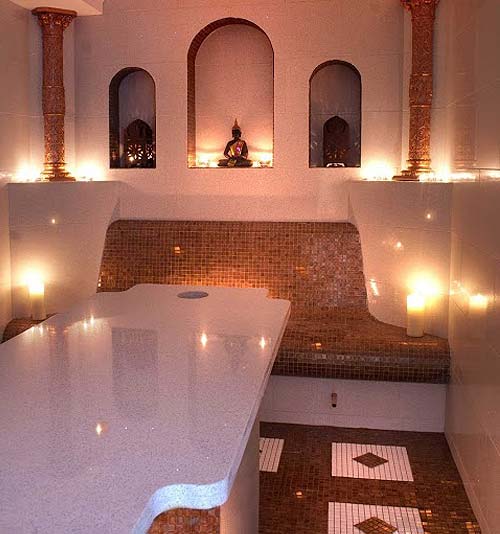 What's involved when we design a bespoke Hammam spa?
What to expect when you go bespoke with Leisurequip
Consultation

From the moment we pick up the phone our friendly experts are working on your project.

Design

Our designers can turn a simple scrawl on scrap of paper into a completed design.

Manufacture

Our team of experts will lovingly craft much of your project before we arrive.
Installation

Tools and components in hand we'll turn up to your premises at an agreed date.

Aftercare

We'll make sure your project continues to provide an inspirational wellness experience.
Talk to a specialist about your project
Our friendly, impartial experts are waiting to take your call or respond to your email.
Talk to a specialist about your project
Our friendly, impartial experts are waiting to take your call or respond to your email.
Frequently asked questions
What is a traditional Moroccan Hammam?
Across Western Europe and in the UK, Turkish baths have taking a foothold since Victorian times. A Hammam spa has much in common with ancient Roman and Greek bathing rituals. During the retreat of the Roman Empire their bathhouses were abandoned. Later the Arab Muslims and Islamic societies adopted the bathhouse and made it their own.
Interestingly, the word Hammam comes from the Arabic word meaning 'spreader of warmth'. Turkish or Moroccan Hammam rituals go back thousands of years. Each suite of rooms consists of a number of cold, warm and hot rooms which are used in sequence. Most notably, Roman names for these were Apodyterium, Frigidarium, Tepidarium and Caldarium.
Can you build a Hammam spa at home?
If you have enough room such as a basement spa we can design and build you a custom Hammam in your home. Complete Hammam spas are usually only suitable for commercial environments. Consequently, we pare down the number of rooms in a home build so that you only have what you need.