Bespoke shower glass
Create the perfect designer shower enclosure or cubicle with our custom cut, tempered safety glass panels, doors and screens
When creating a custom shower enclosure or steam shower cubicle you're going to need custom cut glass to complete the look. Leisurequip provide bespoke shower glass panes that can be frameless, tinted, frosted or clear. We can custom cut shower cubicle safety glass for doors, panels, enclosures, walls and screens.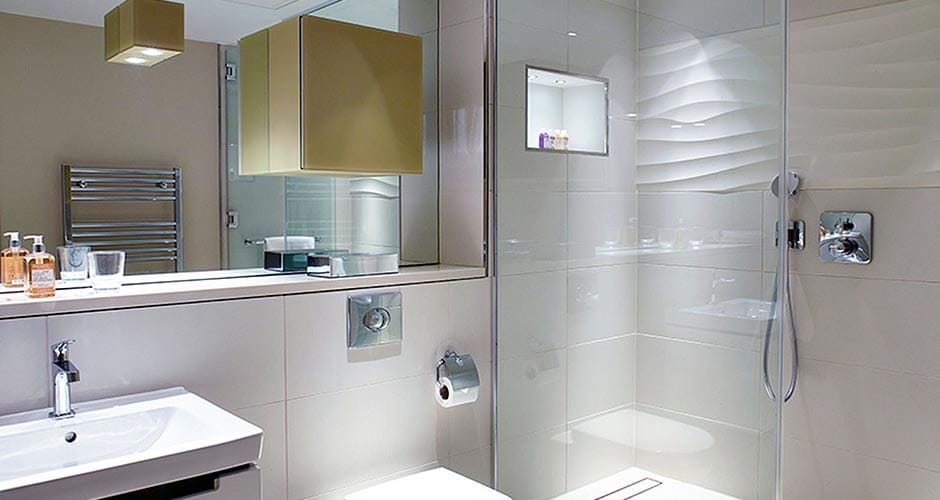 frameless glass shower screen
bespoke steam shower glass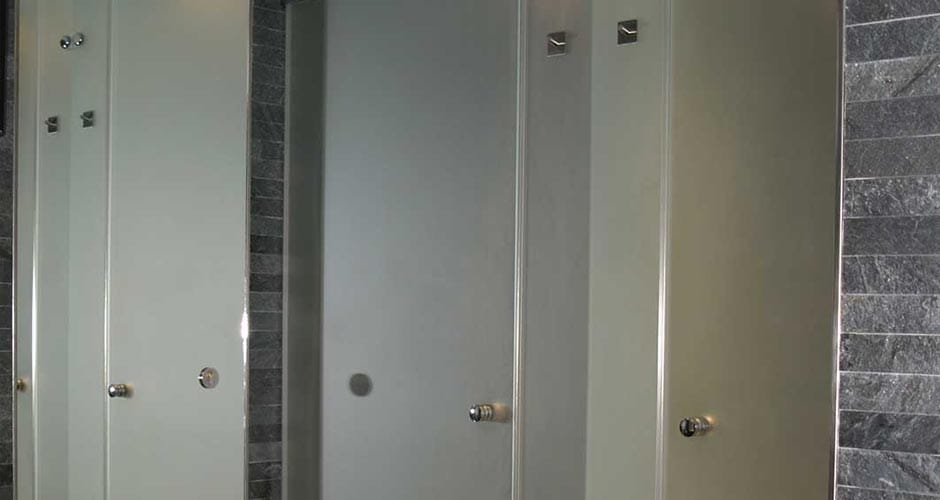 sandblasted shower cubicle glass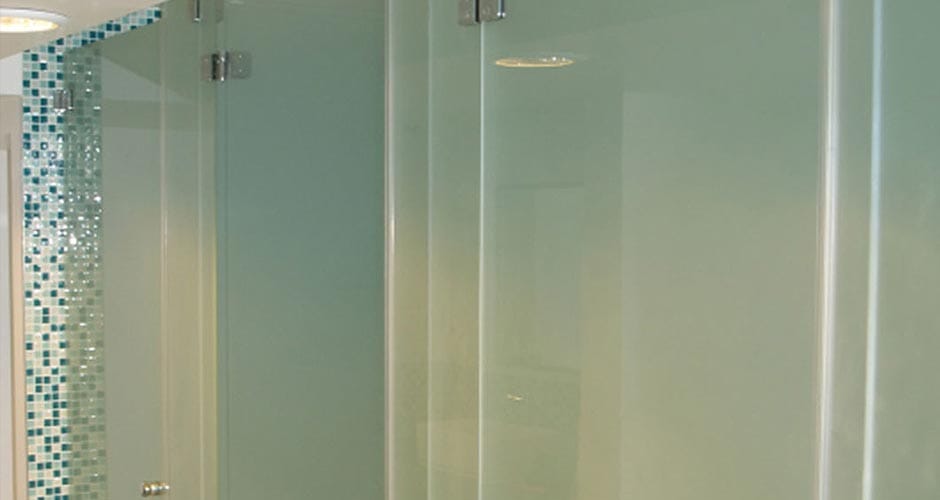 custom frosted shower glass
Much of the glass we provide is used for bespoke steam showers. The size of the panels means we only use tempered safety glass that is usually frameless in nature. The glass can have holes and notches taken out of it before it is hardened. Once it has been heat treated it is no longer possible to cut it or change the shape in any way.
Why choose us to design your bespoke shower glass?
There are many companies who claim to offer the same level service that we do. They also might claim to have the same rich history as us. In our 40 years of business Leisurequip really have delivered hundreds of wellness projects for both home and commercial clients in the UK and across the world.
We can provide a service that is unmatched in the wellness industry. Our team of experts can create bespoke shower glass panels, door and screens with pinpoint accuracy. We can even deliver it to your home or business and install the glass for you. Check out our projects section to see examples.
What to expect when you go bespoke with Leisurequip
Consultation

From the moment we pick up the phone our friendly experts are working on your project.

Design

Our designers can turn a simple scrawl on scrap of paper into a completed design.

Manufacture

Our team of experts will lovingly craft much of your project before we arrive.
Installation

Tools and components in hand we'll turn up to your premises at an agreed date.

Aftercare

We'll make sure your project continues to provide an inspirational wellness experience.
Talk to a specialist about your project
Our friendly, impartial experts are waiting to take your call or respond to your email.
Talk to a specialist about your project
Our friendly, impartial experts are waiting to take your call or respond to your email.
Frequently asked questions
Can shower glass doors be cut?
Most, if not all shower glass doors will be tempered safety glass once they arrive. Because of this they cannot be cut. Any attempt to cut hardened glass will result in it shattering. All cutting and shaping is performed prior to hardening.
How much are custom glass shower doors?
Cost for bespoke glass for shower doors will vary according to requirement. For example, the height and width are a cost factor. How many holes you need cut will also be a factor. Additional factors include the thickness of the glass, what edges you require and whether the glass is to be clear, frosted or tinted.