Bespoke sauna steam room
Enjoy twice the wellness at home or in your commercial spa with a custom designed sauna and steam room combo installed by experts
If you're thinking of creating a wellness spa at home or for your business a popular option is a bespoke sauna steam room combo. Comprised of 2 wellness rooms adjacent to each other, they can be custom designed to complement each other visually, sharing a similar aesthetic and blended together from the front. With a commercial or home sauna steam room combo you have a myriad of design and functionality options.
combined sauna steam room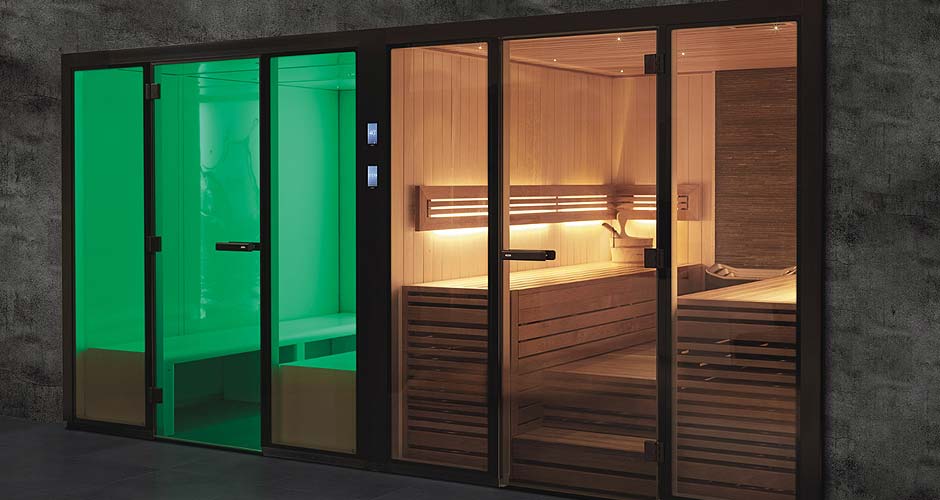 custom built sauna steam room combo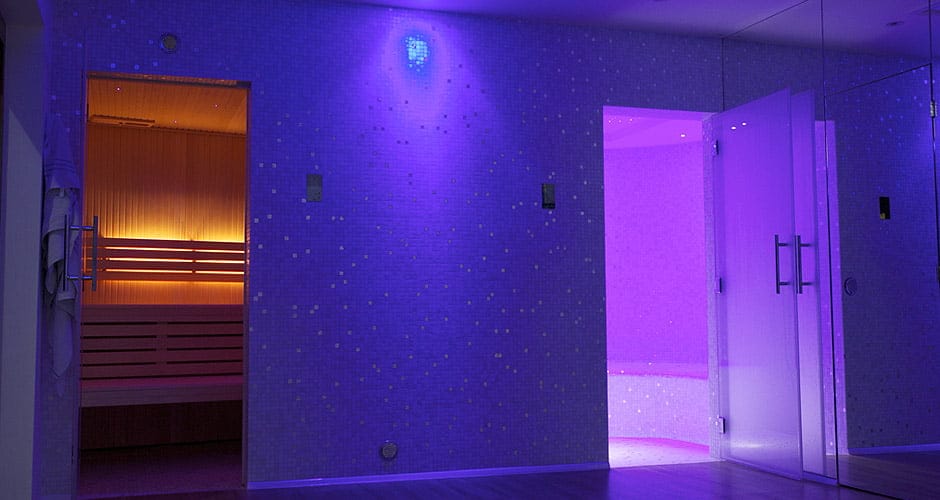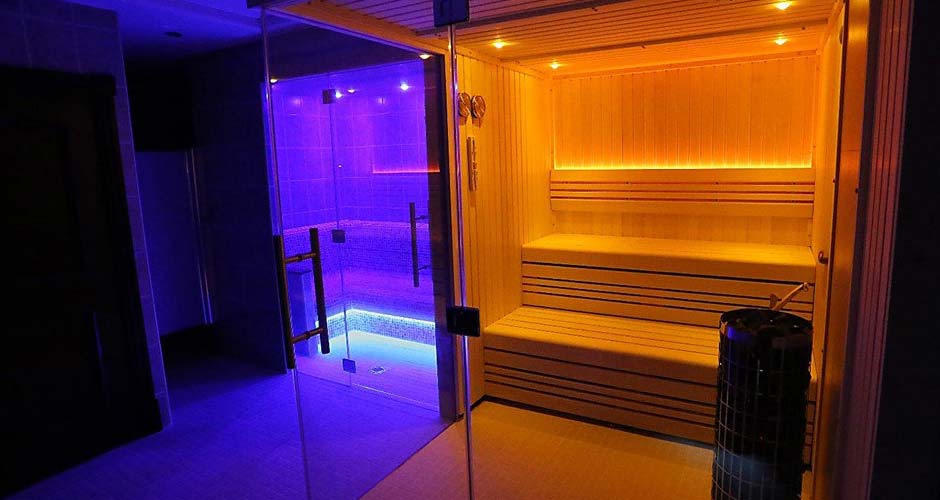 traditional sauna tiled steam room combo
For example, most people choose a traditional sauna, although you have options of dry, infrared, salt and so on. Furthermore, for the steam room you can add a steam shower, bisazza tiling and so on. To bring the 2 rooms together visually you also have plenty of options. Leisurequip can custom build a frame that marries to rooms together or we can create bespoke frameless glass fronts and doors to stunning effect.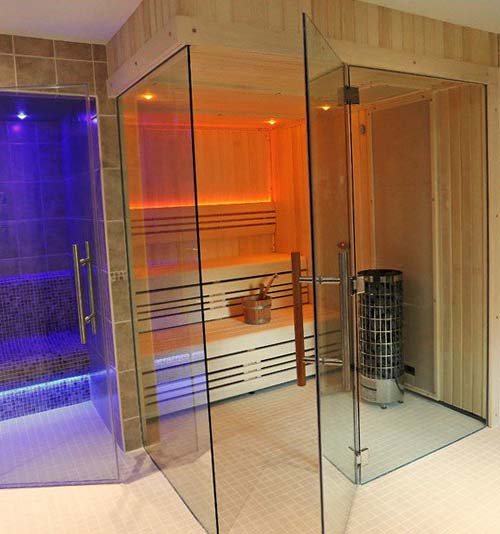 Why choose us as your bespoke steam room and sauna builders?
With Leisurequip you get over 40 years of industry experience. We have custom designed sauna and steam combos for home and commercial clients across the UK and abroad. Our expert craftsmen have a depth of knowledge and experience that is unmatched.
Not only can we design, build and install your combined steam room and sauna, we can even completely renovate your spa complex. We can work with you, your architect or commercial builder to deliver any size bespoke wellness project on time and to budget.
What to expect when you go bespoke with Leisurequip
Consultation

From the moment we pick up the phone our friendly experts are working on your project.

Design

Our designers can turn a simple scrawl on scrap of paper into a completed design.

Manufacture

Our team of experts will lovingly craft much of your project before we arrive.
Installation

Tools and components in hand we'll turn up to your premises at an agreed date.

Aftercare

We'll make sure your project continues to provide an inspirational wellness experience.
Talk to a specialist about your project
Our friendly, impartial experts are waiting to take your call or respond to your email.
Talk to a specialist about your project
Our friendly, impartial experts are waiting to take your call or respond to your email.
Frequently asked questions
Can I use sauna and steam room the same day?
There are no hard and fast rules for sauna and steam room use in the same day. Much is dependant of the type of bespoke sauna steam room combo you have. A good example would be if you have a dry sauna or infrared sauna you may want to spend 20 minutes in the sauna (dry), followed by 20 minutes in the steam room (wet), followed by a shower. That said, there's no reason you couldn't enjoy a traditional wet sauna followed by a steam bath.