Bespoke salt saunas
Enjoy Halotherapy wellness treatments at home or in a commercial spa with our customised Himalayan salt sauna design and build service
Salt inhalation or Halotherapy has well understood wellness benefits for the respiratory system. Usually enjoyed in a salt cave, we can now bring you the same benefits with our bespoke salt saunas. Leisurequip can design, construct and install a custom Himalayan salt sauna for both domestic and commercial environments.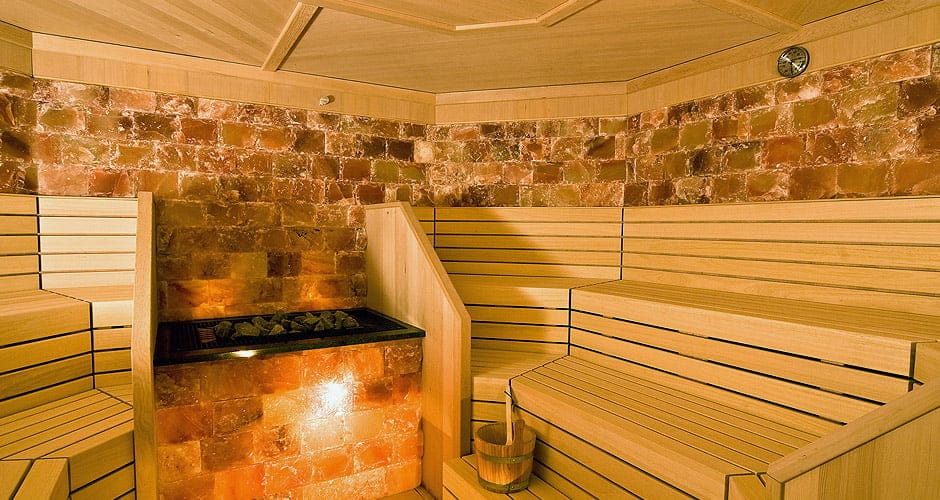 Bespoke salt sauna interior
Himalayan salt sauna with backlit wall
contemporary salt sauna construction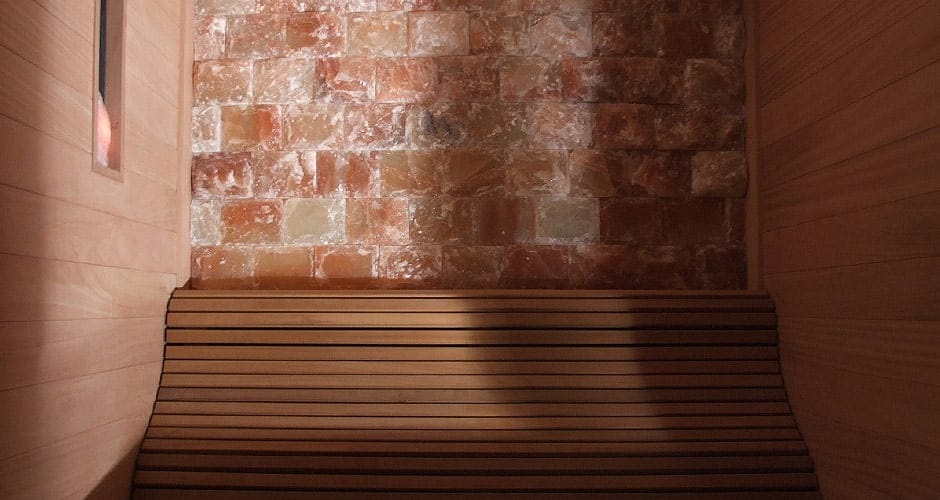 Backlit salt sauna design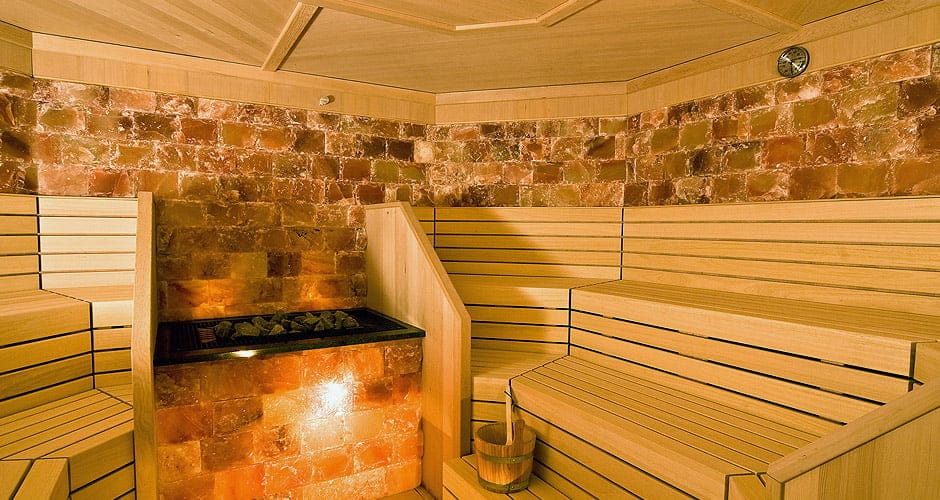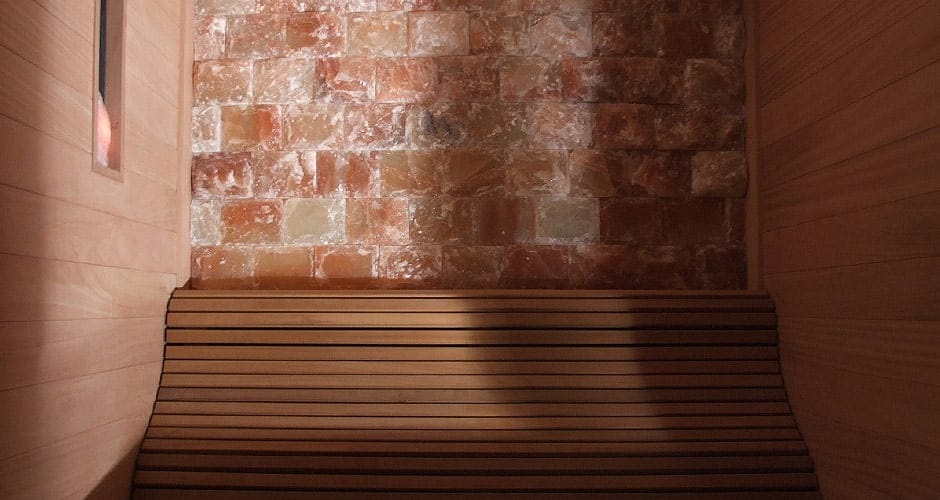 In much the same vein as a Tylarium soft sauna, a salt sauna operates at a much lower temperature and humidity. You can expect to operate your salt therapy sauna somewhere between 65˚-70˚C with around 5% humidity. As a result, you will experience a much less intense sauna bath when compared to a traditional sauna design.
Why choose us to design & construct your salt sauna?
Leisurequip have over 40 years of experience in the design, construction and installation of bespoke saunas. Consequently, we are one of the oldest and most successful sauna design companies in the UK. Our experts can custom-build bespoke salt saunas for any size home or commercial requirement
We fully understand how a salt sauna works. Additionally, we can ensure it provides the correct treatment for you, your family or for your commercial clients. From initial consultation right through to completed installation and beyond, we can deliver your project on time and to budget.
What to expect when you go bespoke with Leisurequip
Consultation

From the moment we pick up the phone our friendly experts are working on your project.

Design

Our designers can turn a simple scrawl on scrap of paper into a completed design.

Manufacture

Our team of experts will lovingly craft much of your project before we arrive.
Installation

Tools and components in hand we'll turn up to your premises at an agreed date.

Aftercare

We'll make sure your project continues to provide an inspirational wellness experience.
Talk to a specialist about your project
Our friendly, impartial experts are waiting to take your call or respond to your email.
Talk to a specialist about your project
Our friendly, impartial experts are waiting to take your call or respond to your email.
Frequently asked questions
What is a Himalayan salt sauna?
Simply put, a Himalayan salt sauna is a type of custom designed sauna room that utilises salt and steam to ameliorate a range of respiratory conditions along with some skin conditions.
What are the benefits of a salt sauna?
The benefits of salt inhalation therapy are widely known. People have been enjoying Spelotherapy or Halotherapy for at least 150 years in salt caves around Europe. The salt sauna takes much of those benefits and combines them with warm, moist air. Typical benefits that have been known to come from this are improved skin, eczema relief, cell detoxification and so on.
All this is in addition to the salt cave benefits such as relief from asthma, bronchitis and other sinus complaints, along with general improvements in lung function.
How long should you stay in a salt sauna?
You are expected to stay in a salt sauna for around 30-40 minutes. If there is additional salt being injected into the air we would suggest you limit your stay to a shorter time period. We would also suggest you do not use your custom built Himalayan salt sauna more than a couple of days per week.