Bespoke tiled loungers
Enliven your wellness retreat or hotel pool with these custom built, tiled spa loungers for home or commercial environments
Designed to be ergonomically comfortable, our bespoke tiled loungers can also house an internal heating system that delivers even heat throughout the lounger. The outline of your custom tiled spa lounger is provided via a design consultation process. Additionally, the heated loungers can be supplied with or without heating systems.
Bespoke tiled loungers in basement spa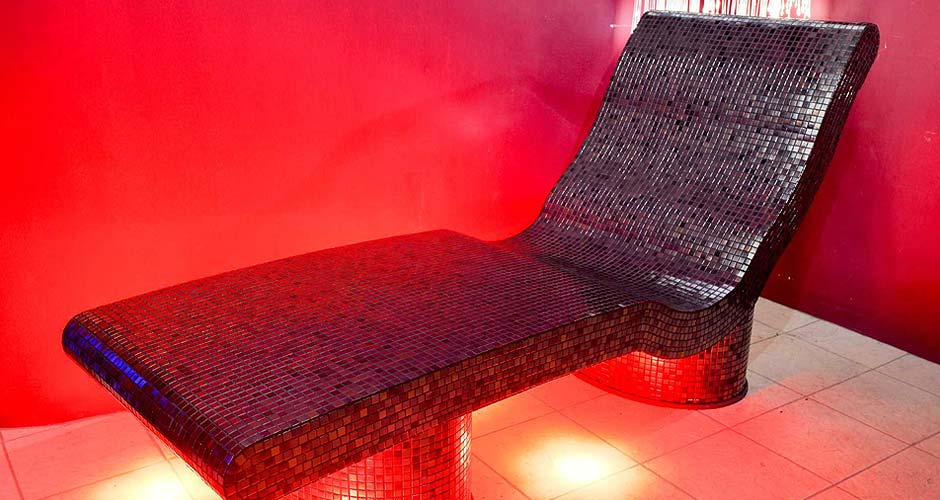 Custom designed tiled heated loungers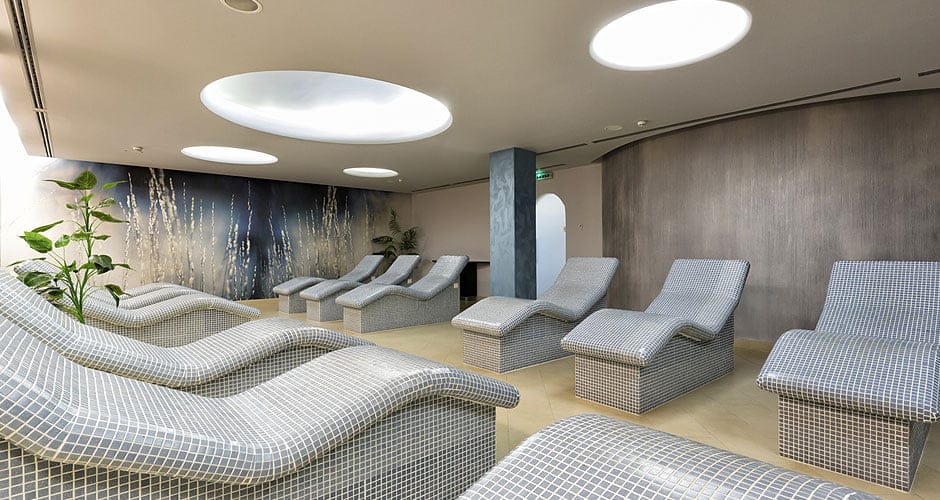 Custom designed tiled spa loungers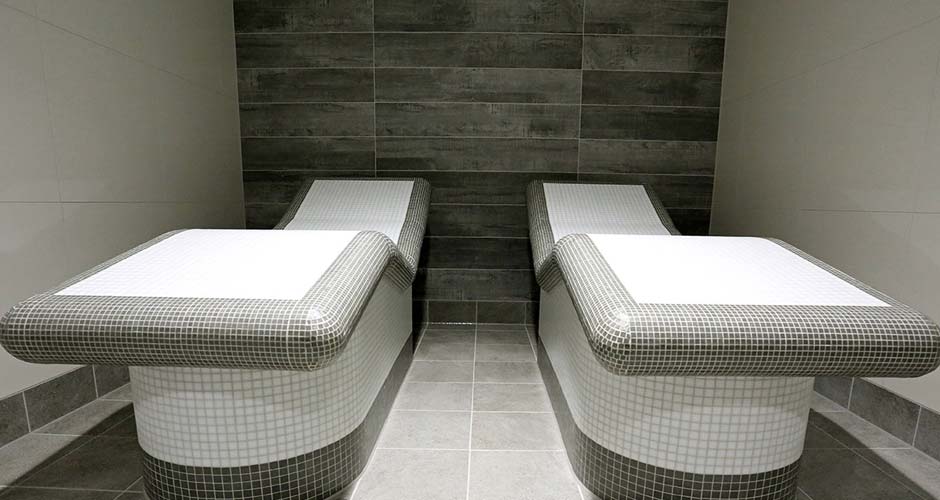 Custom tiled spa loungers
Ideal for hotels, wellness spas or home pools, they are both stylish and durable. Most notably, these bespoke tiled loungers can be supplied with an electric heating wiring loom along with thermostatic controls. Alternatively, they can be fitted with a barrier pipe which allows for connection to your existing under-floor heating.
Why choose us to design your bespoke tiled loungers?
With decades of experience, Leisurequip are one of the UK's most widely respected wellness companies. Our experts have deep, intimate, specialist knowledge every conceivable product, material, design solution and aesthetic. As a result you can expect an unmatched level of service and quality.
We have provided bespoke lounger solutions for commercial spas, wellness retreats, home owners, hotel pools and much more. Whether you require heated, tiled, marble or Corian loungers we have the experts and expertise to deliver your project on time and to your exact specifications.
What to expect when you go bespoke with Leisurequip
Consultation

From the moment we pick up the phone our friendly experts are working on your project.

Design

Our designers can turn a simple scrawl on scrap of paper into a completed design.

Manufacture

Our team of experts will lovingly craft much of your project before we arrive.
Installation

Tools and components in hand we'll turn up to your premises at an agreed date.

Aftercare

We'll make sure your project continues to provide an inspirational wellness experience.
Pre-fabricated tiled loungers
Choose from 3 pre-fabricated lounger styles which can be custom adjusted to suit your needs. We can also design your tiled loungers from scratch. The heated element means they can perfectly compliment additional wellness treatments such as thermotherapy.