Bespoke plunge pools
Enjoy a range of cold therapy wellness experiences in a luxury plunge pool, custom designed for homes and commercial spas
Immerse yourself into a world of well-being with a bespoke plunge pool designed and installed by Leisurequip. Suitable for both commercial and home environments, these deep hydrotherapy pools provide users with a range of health benefits derived from cold therapy and can be installed into a relatively small amount of space.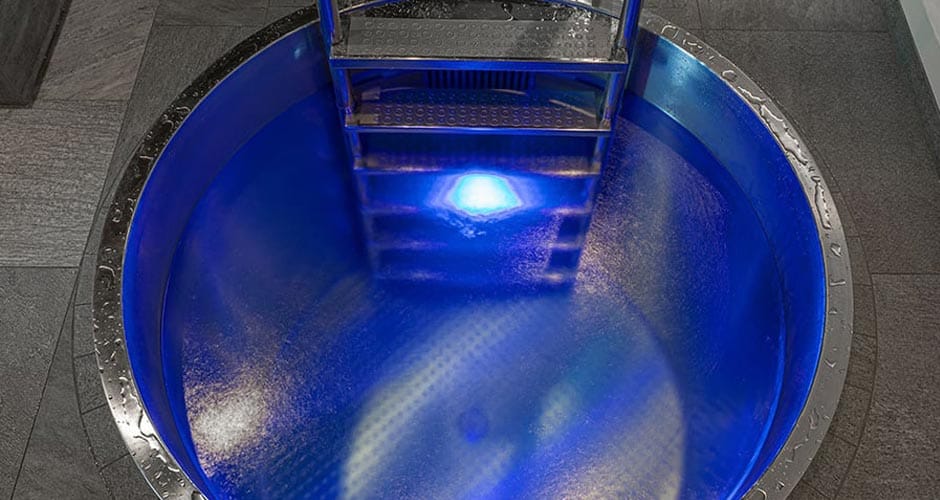 custom made stainless steel plunge pool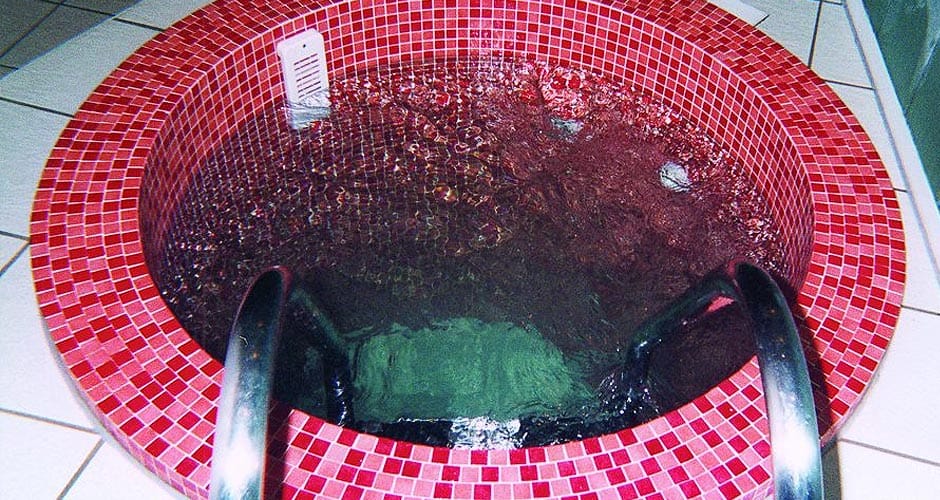 snail shell shaped plunge pool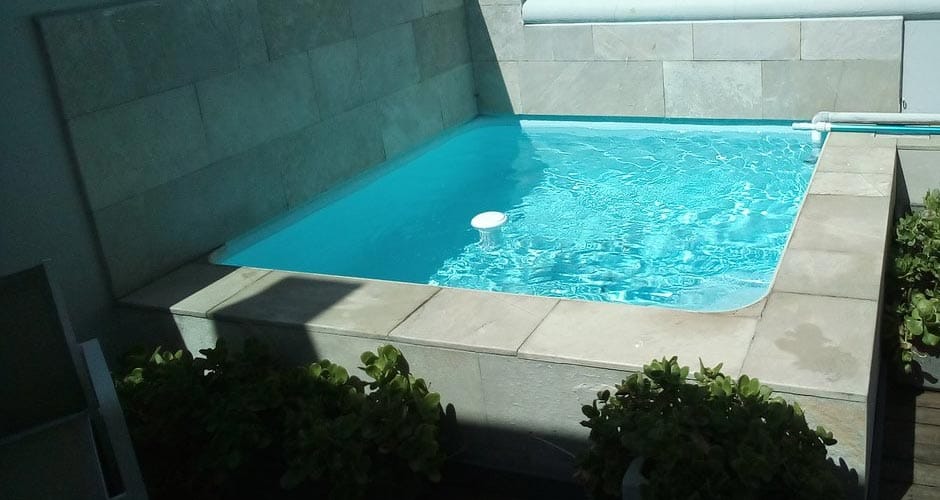 Leisurequip bespoke plunge pools can be fully customised and we can also work from your or your architects design to bring it to life. The types of customisation we provide mainly centre around mosaic tiled plunge pools, ceramic tiles and cast concrete plunge pools. Additionally we also create additional custom solutions such as stainless steel.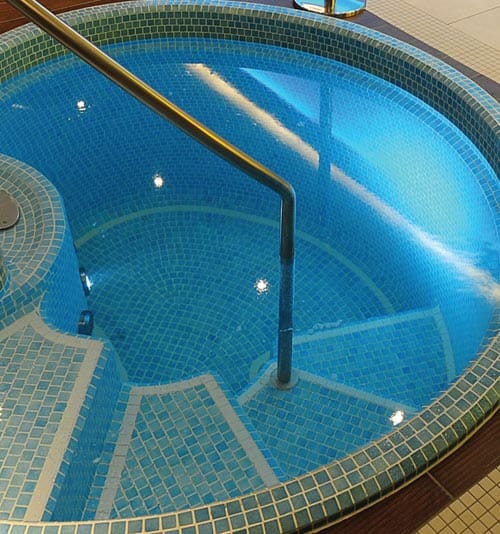 Why choose us to install your custom plunge pool?
With over 40 years of experience delivering custom designed wellness solutions our credentials are unmatched. Whether it is installing bespoke saunas for luxury yachts or completing the UK's finest Hammam spa for Harrods of London, we have the skills and experience to get the job done right.
Our team of expert craftsmen, engineers and designers deliver consistent quality across a wealth of wellness solutions. What's more, we have the client list and project examples to back up every word. We can design and install a bespoke plunge pool that fully meets your health and aesthetic requirements.
What to expect when you go bespoke with Leisurequip
Consultation

From the moment we pick up the phone our friendly experts are working on your project.

Design

Our designers can turn a simple scrawl on scrap of paper into a completed design.

Manufacture

Our team of experts will lovingly craft much of your project before we arrive.
Installation

Tools and components in hand we'll turn up to your premises at an agreed date.

Aftercare

We'll make sure your project continues to provide an inspirational wellness experience.
Talk to a specialist about your project
Our friendly, impartial experts are waiting to take your call or respond to your email.
Talk to a specialist about your project
Our friendly, impartial experts are waiting to take your call or respond to your email.
Frequently asked questions
What are the health benefits of a plunge pool?
Plunge pools for the most part work on the principal of cold water therapy. The immersion of the body into the cold water is said to shock the body into activating natural healing powers. They are used by home users, commercial spas, gyms and professional sports recovery centres. Typical health benefits include improved recovery times, reduced muscle inflammation, increased blood circulation and stress reduction.
Do you provide precast concrete plunge pools?
Generally all our bespoke concrete plunge pools are cast to order. This is because the custom design is specific to our clients' individual requirements. Precast concrete plunge pools, whilst useful do not usually meet the needs of either our home or commercial clients.
Can you install water jets into our custom plunge pool?
Now you're talking! This can be done and is a popular choice for taking your plunge pool to the next level of luxury. Leisurequip can actually design and install a custom tiled plunge pool that is also a Jacuzzi. The water temperature can be controlled and water jets added for extra effect. The end result is more akin to a multi-functional hydrotherapy spa.