Bespoke tiled steam room
Enjoy the luxury ambience of a custom designed and installed tiled steam room for home or commercial applications from Leisurequip
By far the most popular type we design is the bespoke tiled steam room. This room can come in various forms using mainly ceramic tiles or bisazza mosaics. A typical bisazza mosaic tiled room uses panels of 20mm tiles. These tile panels can be shaped around custom built curved benches and other interior aspects of the steam room to great effect.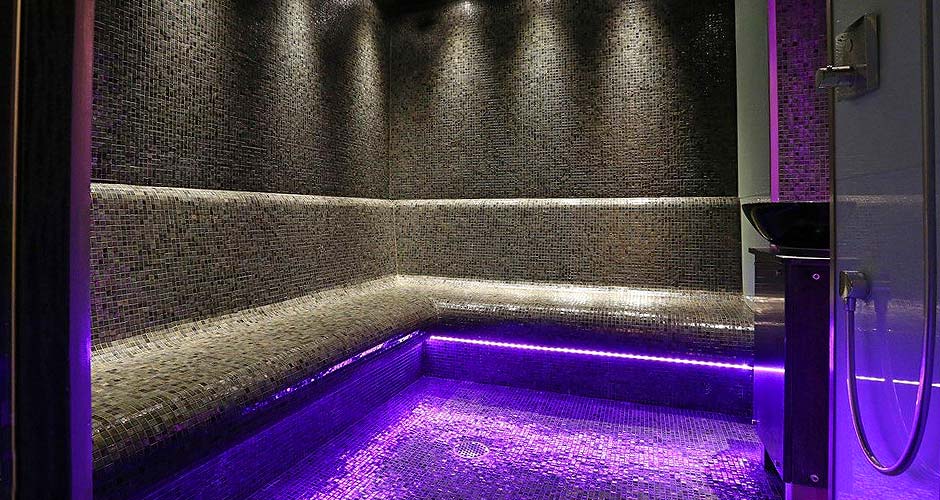 custom built tiled steam room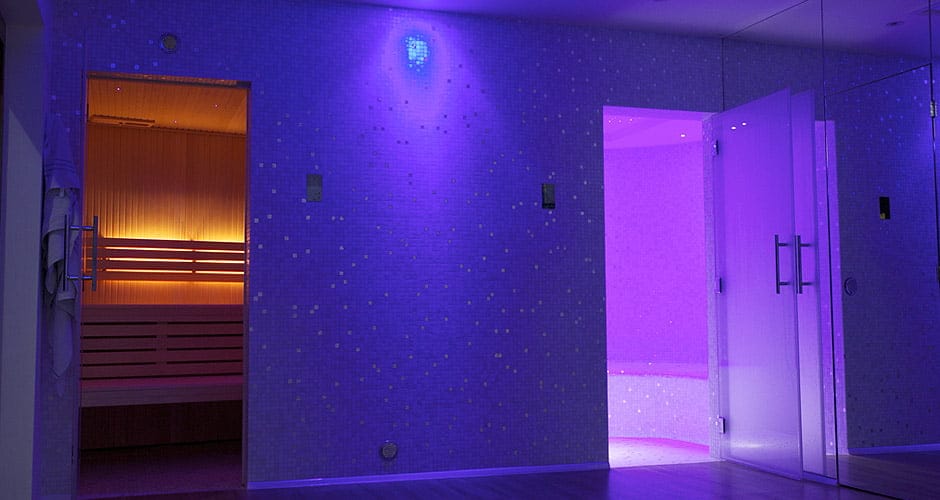 Bespoke steam room and sauna
Bespoke tiled steam room with crystals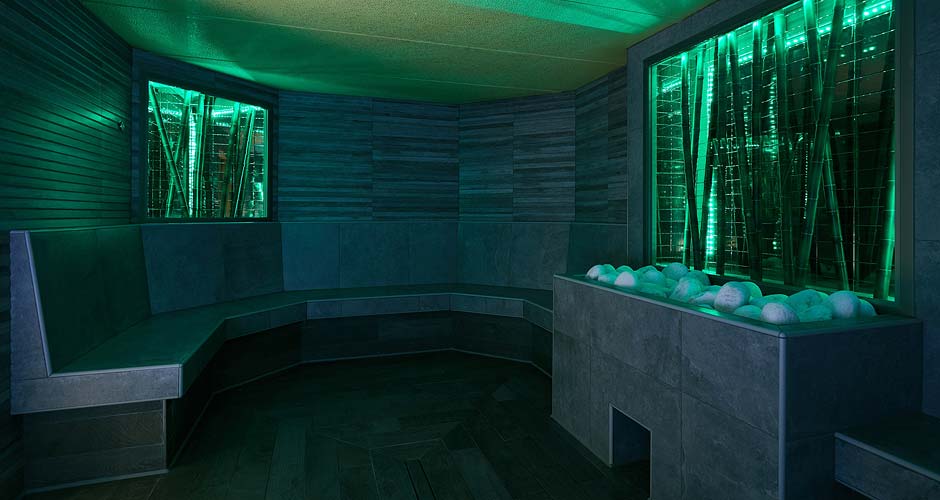 bamboo themed commercial steam room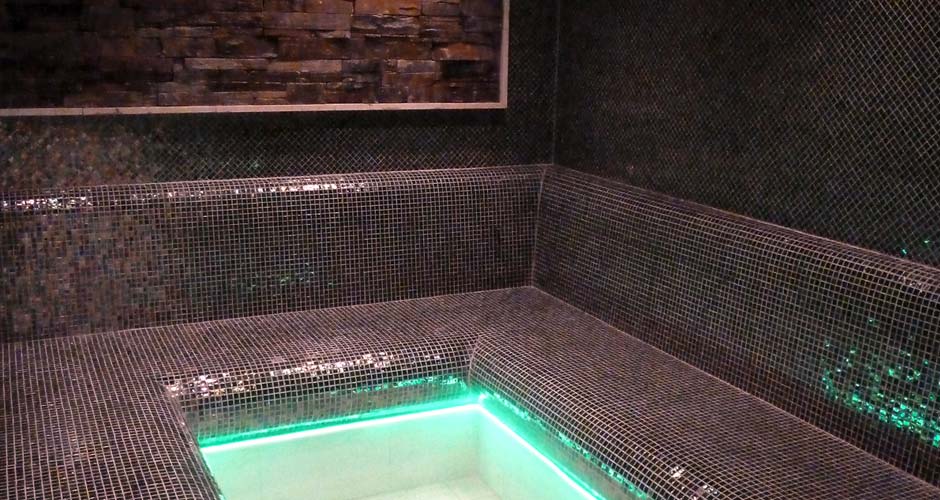 Accompanying interior décor can be a range of custom lighting effects such as starry sky ceiling lights. A bespoke tiled steam room can be designed and installed in both home and commercial premises. We find they are most popular when combined with a bespoke sauna or suite of thermal rooms in a domestic basement spa.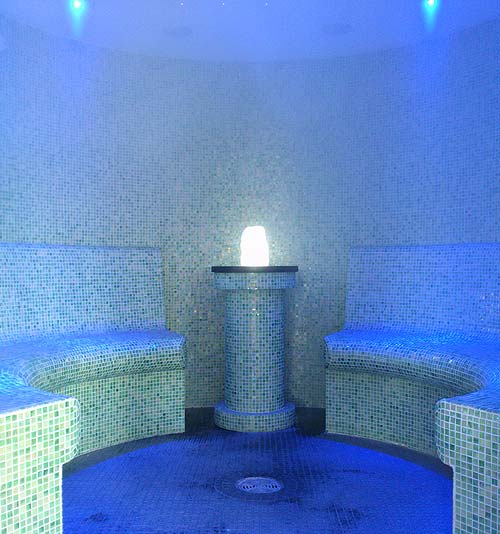 Why choose us for your bespoke tiled steam room?
Leisurequip have over 40 years of experience delivering a myriad of wellness projects for thousands of high profile clients. This includes bespoke tiled steam rooms, Hammam spas, basement spas, steam sauna combos and more. Our list of clients is second to none.
Our extensive home and commercial experience means we can design your room from scratch, or turn your basic tiled steam room design into a completed project. What's more, we can work directly with your architect or building company to deliver your custom tiled steam bath in parallel with your on-going project.
What to expect when you go bespoke with Leisurequip
Consultation

From the moment we pick up the phone our friendly experts are working on your project.

Design

Our designers can turn a simple scrawl on scrap of paper into a completed design.

Manufacture

Our team of experts will lovingly craft much of your project before we arrive.
Installation

Tools and components in hand we'll turn up to your premises at an agreed date.

Aftercare

We'll make sure your project continues to provide an inspirational wellness experience.
Talk to a specialist about your project
Our friendly, impartial experts are waiting to take your call or respond to your email.
Talk to a specialist about your project
Our friendly, impartial experts are waiting to take your call or respond to your email.
Frequently asked questions
Can you use ceramic tiles in a steam room?
For the most part any non-porous tile can be used to build your steam room. It's worth noting that we wouldn't recommend heavier stone tiles for the ceiling in case one becomes displaced and falls. Another aspect to consider is the custom shape of the interior and whether larger ceramic tiles will fit. For domestic steam rooms we mainly use bisazza tiles are they are more adaptable.
How much does it cost to build a tiled steam room?
There will always be marked differences in cost between clients. However, you can expect to pay in the region of £10,000 to £35,000 to design and build a bespoke tiled steam room. This is a general figure that covers both home and commercial installation.
Can you supply a bisazza steam room as a DIY kit?
Industry developments have meant we can now offer your tiled steam room as a bespoke DIY kit. Leisurequip will go through the consultation and design process with you. We will then build all the components and ship them to you with plans as a DIY kit. This is useful if you are handy with DIY or already have workmen on site and want to save on installation costs. We'll also provide telephone support as and when you need it.