After much toing and froing, Tylo and Helo finally merged. 2019 sees each separate company reaching a milestone in anniversaries. To celebrate 70 years of Tylö and 100 years of Helo the merged company TyloHelo have created the Jubilee Sauna Room as part of the celebrations. This limited-edition sauna promises to deliver the best aspects of their respective ranges at an affordable cost.
Product details of the TyloHelo Jubilee sauna.
With a full glass front and corner this stylish sauna will be a stunning addition to any home health suite or basement spa. Inside you'll get black Taika wood panelling which is manufactured from high quality Finnish birch plywood. Additionally, you'll also get floating benches brought across from the Tylo Panorama sauna.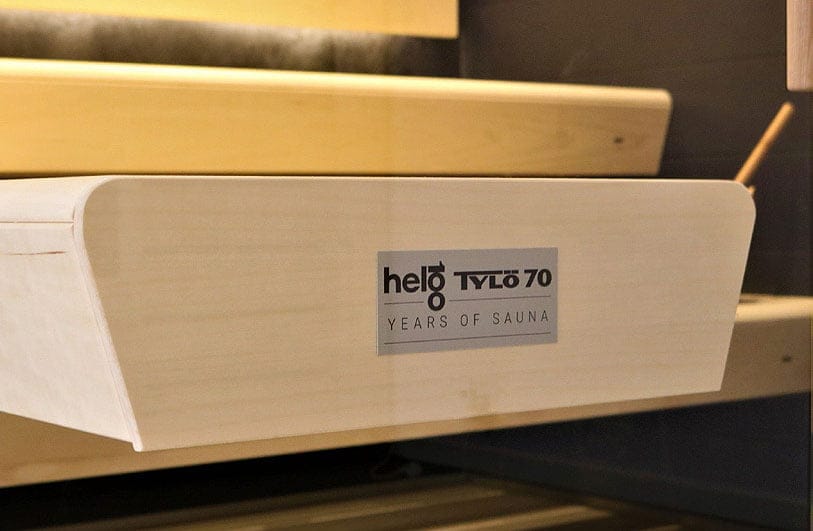 For heaters you get the choice of either the Helo Himalaya 105 BWT Elite or the Tylo Sense Combi Elite 10. Both sauna heaters are the best in their range and can offer additional treatments such as bio-aroma and soft sauna.
Brand new Jubilee accessory line.
It doesn't just stop with the sauna. You'll also get the newly designed TyloHelo Jubilee accessory line. Comprising of a bucket and ladle made from black coated metal and wood, the accessories are also emblazoned with the limited edition 170 emblem.
This exceptional limited edition sauna is available for purchase from October 1st 2019 until March 31st 2020. Get in touch and get yours today!
More posts